Erin McMahon: Graduate Assistant, Aquatics
540-568-8748
UREC 251
Erin is pursuing a master's degree in Sport and Recreation Leadership with a concentration in Campus Recreation and is expected to graduate in May 2021. She is from Blacksburg, VA and obtained a B.S. in Exercise, Sport, and Health Education with a concentration in Sport Administration from Radford University in May 2019.
During her undergraduate studies at Radford, she worked in the Student Recreation and Wellness Center as a Fitness Assistant, Fitness Specialist, and helped start up the first marketing program where she worked as a Marketing Assistant and a Graphic Designer for the FitWell programs. Erin also worked as an intern in Virginia Tech's Recreational Sports marketing department, where she worked with graphic designing, special events, and more. She conducted research for the Virginia Tech Student Affairs department, alongside being an intern. Erin was named the Sport Management Student of the Year for Radford University in May 2019.
When Erin was a student at Radford, she ran Varsity Track and Field, and eventually stopped and played Club Soccer. She tore her ACL in a club soccer match, but because she loves Campus Rec so much, it was worth tearing an ACL for!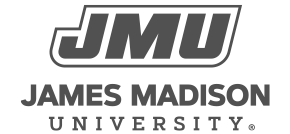 800 South Main Street
Harrisonburg, VA 22807
Contact Us