Erica Foltz: Assistant Director for Member Services
540-568-8742
UREC 254
Erica Foltz joined the UREC team in 2015 and currently serves as the Assistant Director for Member Services. She develops and maintains UREC's Member Services areas through the leadership of the student staff and the operations of the Welcome Center, Equipment Center, and University Park Gatehouse.
Erica received her Bachelor of Science Degree in Exercise Science from James Madison University. Erica continued her journey in collegiate recreation at the University of Southern Mississippi where she earned her Master of Science degree in Sports Management and served as the Graduate Assistant for Facilities & Fitness. Erica is a member of NIRSA and served as the NIRSA Student Leader in 2015-2016.
Erica lives with her husband, Adam Foltz, and daughter, Kinley, in Mathias, West Virginia on their poultry and beef cattle farm. She loves to run, read, waterski and spend time with her family and friends. Her favorite quote and one she strives to live by is "work faithfully behind the scenes, doing all the little thankful tasks that need to be done to be a people with the heart of a servant and the wisdom of a leader." Erica's favorite aspect of UREC is the emphasis that is places on student development and the leadership opportunities offered to the students.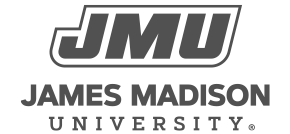 800 South Main Street
Harrisonburg, VA 22807
Contact Us