Jon Corum: Coordinator of Intramural Sports and Youth Programs
540-568-8775
UREC 217
Jon Corum joined the UREC team in 2015 and serves as the Coordinator of Intramural Sports and Youth Programs. Jon oversees the recruitment, supervision, scheduling, training, and development of the Intramural Sports officials. He also assists with the planning, development, and execution of UREC's youth programs.
Jon graduated from Ohio University in 2012 where he earned his Bachelor of Specialized Studies degree, which was concentrated in U.S. History, American Literature, and Communications. Throughout his time at OU, Jon worked as an intramural sports official and program assistant; and in his final year, he served as the Student Director of Facility Operations within the Intramural Sports program. He went on to serve as the Graduate Assistant for Competitive Sports at the University of West Georgia, where he earned his Master of Business Administration degree. Jon is a member of NIRSA and officiates high school and college basketball, as well as high school football and baseball. 
Jon was born and raised in the Toledo, Ohio area. He has been an avid bowler his entire life; and some of his other hobbies include golf (both ball and disc), fishing, playing basketball, and watching Notre Dame Fighting Irish football. His favorite thing about UREC is the positive impact its facilities, programs, and services have on the lives of JMU students, faculty, and staff.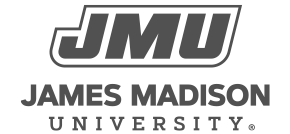 800 South Main Street
Harrisonburg, VA 22807
Contact Us