Brendan Heavey: Interim Coordinator for Sport Clubs and Inclusive Recreation
540-568-8711
UREC 218
Brendan Heavey joined the UREC team in 2017 and serves as the Sports Club Administrative Assistant. Among other responsibilities, he helps facilitate travel, budgeting, equipment orders, and scheduling for the over 50 Sport Clubs offered by the University.
Brendan earned his Bachelor's degree from The Pennsylvania State University in Organizational Leadership with a focus in Human Resources. Prior to joining the UREC team, he accrued over ten years of sales and management experience while supporting his wife Angela through her graduate studies.
Brendan was excited to join the UREC team due to his own passion for recreational sports and fitness. A regular at the gym, he also enjoys golfing, skiing, and playing in softball leagues. Brendan and his wife love to travel, are avid hikers, and take frequent trips out west to the Rockies and other national parks. In their down time, they can be found binge watching television shows and rooting for Penn State football and the Philadelphia Eagles.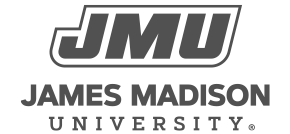 800 South Main Street
Harrisonburg, VA 22807
Contact Us