September 27, 2019
Lee L. Eshelman
Transportation Demand Manager
131 West Grace Street, MSC 6703     Harrisonburg, VA 22807    Telephone - 540.568.4522    Fax - 540.568.2878     Email -
eshelmll@jmu.edu
Mission Statement
The mission of the Transportation Demand Management department is to independently plan and implement a university-wide alternative transportation program designed to encourage alternative forms of transportation and discourage the use of single occupancy vehicles.  The department also coordinates and shares information with the JMU Motor Pool, JMU Parking Services, the Harrisonburg Department of Public Transportation (HDPT), the City of Harrisonburg, and the Virginia Department of Transportation (VDOT), local and regional transportation companies such as taxi operators, Virginia Regional Transportation (VRT) and Home Ride of Virginia, and the Norfolk Southern Railway.
TRANSPORTATION DEMAND MANAGEMENT SERVICES
Supports the JMU Procurement department in the annual contract negotiations with the Harrisonburg Department of Transportation (HDPT) for transit services
Coordinates with the HDPT to adjust and improve the routes and schedules of transit operations
Coordinates with Facility Management to improve transit facilities, install bus shelters, and improve traffic flow controls.
Researches and provides recommendations concerning advanced transit technologies such as web-based transit route/schedule lookup systems, and bus arrival predictions using GPS systems.
Develops and implements plans to provide shuttle bus services and traffic control strategies to support special events (football games, commencement)
Collects traffic count data on major roads in and around the JMU campus
Makes recommendations concerning safety improvements involving signage, traffic flows, and lane markings
Coordinates with other University departments to implement alternative transportation modes such as bicycling and alternative fuel vehicles
Facilitates University orientation and educational programs
Participates in the Institute for Stewardship of the Natural World (ISNW) in planning transportation alternatives which have favorable environmental impacts.
Links Navigate JMU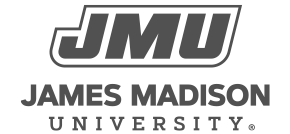 800 South Main Street
Harrisonburg, VA 22807
Contact Us