Major of Investigations (Deputy Chief of Police)
Year Started at JMU: 1989
Major Whetzel launched his career with Harrisonburg City Police Department in 1988, as a patrol officer. Following a successful beginning, including gained, experiential knowledge in high-risk law enforcement situations, he then transitioned to James Madison University (JMU) at the end of 1989. During his career with JMU, he quickly assumed the role of patrol investigator, while also serving as a uniformed patrol officer.
Promotion to Patrol Sergeant transpired for Major Whetzel in 1995. Following this advancement, he then progressed to the role of Lieutenant of Investigations in 1999 where Major Whetzel was instrumental in the foundational development of campus-wide sexual assault training and investigative procedural protocols, which streamlined and enhanced criminal complaint processing. This involved close collaboration with multiple community providers and agencies, setting a high standard for future elaboration or change to existing university sexual assault policy and trainings.
Major Whetzel has greater than 24 years' experience as a law enforcement firearms instructor, following procurement of certifications with both the Department of Criminal Justice Services and the National Rifle Association of America as a Multiple Firearms Instructor. Multiple police jurisdictions benefit from Major Whetzel's skills as a firearms instructor via various teaching venues, including the Central Shenandoah Training Academy. He also holds current certification in rapid response training. Using this knowledge, Major Whetzel successfully assists and provides instruction for Harrisonburg City police and JMU law enforcement officers in Special Weapons and Tactics education and operations and assumes a command position within special operations for JMU high-risk situations.
Major Whetzel works with various Secret Service and Executive Protection personnel, while performing as a Diplomat/Executive Protection Team member for JMU.  His value as a highly experienced, knowledgeable, and specialized law enforcement officer has been recognized by multiple federal, state, and local agencies.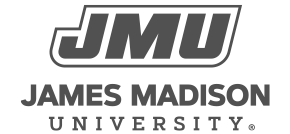 800 South Main Street
Harrisonburg, VA 22807
Contact Us