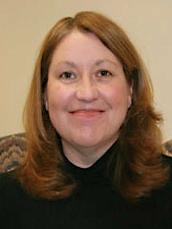 Dr. Debra Sutton Health science professor
JMU health science professor Debra Sutton has dedicated her career to the cause of disease prevention and the critical role that education plays in that endeavor. She couples her common sense approach to health care with a strong dose of optimism. "Everything is connected. It is a lesson that I've been fortunate to know for many, many years and one I hope my students will learn," she says. Her efforts in HIV/AIDS prevention certainly lend proof to that belief. Sutton's Study Abroad trip to South Africa in 2007 allowed her students to see firsthand the effects HIV/AIDS has had on the country's communities and the efforts under way to curb the epidemic. The trip also put Sutton in contact with a JMU alumna, Amy Porter Zacaroli ('88), who, along with her husband, runs 25:40, a nonprofit organization dedicated to saving children orphaned by AIDS. Their chance meeting helped lay the foundation for Sutton's Study Abroad trips to South Africa in summer 2008. Once again, JMU students will have a chance to see Be the Change in action — witnessing how the lives of those who might otherwise be doomed by HIV can be drastically changed when compassion is put into action.
"I want people to see that something good can come out of something bad."