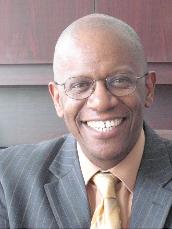 Stanley Stewart ('78)
A Virginia Administrator of the Year
In true JMU-Be the Change spirit, Stanley Stewart is giving back to Virginia's youth — one juvenile at a time. Stan began service as a probation officer for the Loudoun County, Va., court system 29 years ago. He became a supervisor in 1984. His dedication to the field is unmistakable. "It is absolutely true that the youth are our future. Equipping them with the tools they need to be better citizens is a benefit to all of us," he says. As a marketing and management major at JMU, the field of juvenile probation was not on Stan's radar. That changed the summer before his senior year when he witnessed a juvenile prisoner assault the officer escorting him. Subpoenaed to testify in the case, Stan's interest was sparked. When he graduated from JMU one year later, the probation officer involved in that skirmish offered him a job. It has been a gratifying career, providing the chance to work with kids and influence them to make positive changes. Most of all, Stan says, he cherishes his opportunity to bring new hope to families.
"God has blessed me with the gift of being able to get along with people and, oftentimes, seemingly to make a difference in their lives. The good news is that most of the kids are positively affected and manage to get out of the system relatively quick. In a lot of ways, all I really try to do is give back a little bit, just like people helped me when I was growing up. My Mom instilled that in me. My wife and I often say ... we just try to make a positive difference in the world, sometimes one person at a time."