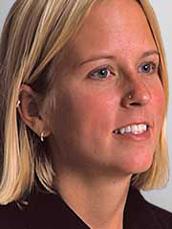 MeMe McKee ('99)
Peace Corps Volunteer
In destitute villages of Nicaragua, where MeMe McKee lived for two years, the meaning of one bean, one kernel of corn, one grain of sorghum becomes huge. It becomes hope. One volunteer building chicken pens, carrying water, harvesting fruit, making friends bolsters that hope.
"Human nature is something I cannot change. In spite of that, or because of that, the underdog still calls me and anyone who will listen."