Engagement Fellow for the Institute for the Innovation in Health and Human Services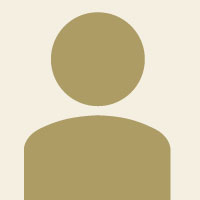 Engagement Fellow for Institute for the Innovation in Health and Human Services

Mushanea Robinson
Mushanea is from Richmond, Virginia. She graduated from JMU in May of 2020 where she double majored in International Affairs and Arabic. She also completed a minor in Middle Eastern Communities and Migrations. While studying as a undergrad, Mushanea was a member of JMU's Centennial Scholars,Madison International Organization, Cinemuse, Public Affairs Student Organization, and a mentor for Valley Scholars. At the local Harrisonburg mosque, she also volunteered weekly as an Arabic teacher every Saturday where she taught young children Arabic alphabets and Islamic studies. Mushanea believes that the Harrisonburg community has made such a positive impact on her that she decided to find a way to give back to the community who has helped her in different ways. Currently she is JMU's 2020 Engagement Fellow for the Institute for Innovations in Health and Human Services. She hopes this continues to open numerous doors for her on her path to a successful career and life.
Interested in Applying to this Fellowship Position?
JMU Engagement Fellows will: Represent the University and are held to the highest standards of performance and behavior. They should seek to provide quality service in their placements while growing both personally and professionally. Their past experience at James Madison University should inform their daily work as they seek to help this community grow and improve every day. They will serve as part of a cohort of Fellows dedicated to the Fellowship and James Madison University. They will also balance their commitment to the Program with the needs of their placement and the work needed for each to be successful.
Demonstrate a commitment to the James Madison University Mission and Vision and a sense of responsibility and obligation within the community and organization they serve.
Approach complex problems through the practice of interpersonal skills that promote teamwork and acceptance of diversity of thought regarding goals and priorities.
Uphold meaningful and productive connections between the university and community, and be alert to possibilities for expansion.
Explore personal strengths and improve upon weaknesses, with particular emphasis on developing career options and exploring life plan goals through experiential learning.
Display an understanding of organizational communication and interconnectedness and how entities work together to solve larger community-based problems.
Recognize how personal and career goals can include responsiveness to community needs and be rewarding to self and others.
Overview of IIHHS
Founded in 2003, the Institute for Innovation in Health and Human Services (IIHHS) is a community-engaged center of learning, scholarship, and mutual support between James Madison University and the community of Harrisonburg, surrounding counties, and the entire Commonwealth of Virginia. IIHHS has more than 28 programs and is housed within JMU's College of Health and Behavioral Studies. Our programs strive to build on the strengths of our community and step into the gaps in a way that helps all of its members thrive.
Engagement Fellow Tasks
IIHHS makes every effort to match an Engagement Fellow's interests and skills to a particular program or set of programs. Therefore, there is no standard IIHHS job description for Engagement Fellows as these tasks have varied year-to-year. For example, two years ago, the Engagement Fellow helped to strengthen and update our Poverty Simulation and Building Cultural Humility Workshops. She also worked on several of our program websites, social media presence, and helped to prepare a Style Guide for the Institute. Another year, the Engagement Fellow did a community needs/asset-based assessment related to the Arabic Speaking community, and helped to extend our Migrant Education services to a broader array of people for whom English is not their first language.
Those interested in opportunities with IIHHS should peruse our website, review the rich array of program offerings, and consider one or two areas of particular interest. Then the Engagement Fellow should contact the Institute Director to set up a meeting where they can talk about how to shape the scope of work for the Fellowship.
Characteristics of the IIHHS Engagement Fellow
The Institute for Innovation in Health and Human Services Engagement Fellow must:
Have strong interest in providing services to the community in the health and human service arena.
Be a "go-getter", actively seeking opportunity, be excited to offer creative ideas
Have computer literacy with standard Microsoft Office Programs.
Have time management skills.
Have effective communication skills.
Demonstrate commitment to the program team, the people served, and the Institute as a whole.
In addition to meeting the specific job description/expectations for the respective department, the IIHHS Fellow will:
Exceed expectations within their placement and serve the JMU community through their 25 hours average per week in that role.
Work in their role for the time period of August 15 – May 15;
Engage in an average of 4 hours of weekly program activities:
Participate in all professional development activities organized by the program;
Attend bi-weekly program staff meetings;
Represent the university at designated events and programs and serve as an ambassador for the university; and
Adhere to all JMU policies for employees; and
Perform other duties as assigned.