Montpelier Engagement Fellow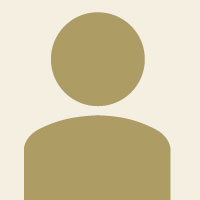 Montpelier Engagement Fellow

Matthew Fosdick
Matthew Fosdick has a BA in Political Science from JMU. He is "excited to be a Fellow at Montpelier because it will be a great opportunity to gain both knowledge and experience in the fields of Archiving and Communications." He will be able to work hands on with documents of historical importance to preserve them and make them accessible to the public while working alongside experts in both fields of Archiving and Communications at Montpelier.
Interested in Applying to this Fellowship Position?
JMU Engagement Fellows will: Represent the University and are held to the highest standards of performance and behavior. They should seek to provide quality service in their placements while growing both personally and professionally. Their past experience at James Madison University should inform their daily work as they seek to help this community grow and improve every day. They will serve as part of a cohort of Fellows dedicated to the Fellowship and James Madison University. They will also balance their commitment to the Program with the needs of their placement and the work needed for each to be successful.
Demonstrate a commitment to the James Madison University Mission and Vision and a sense of responsibility and obligation within the community and organization they serve.
Approach complex problems through the practice of interpersonal skills that promote teamwork and acceptance of diversity of thought regarding goals and priorities.
Uphold meaningful and productive connections between the university and community, and be alert to possibilities for expansion.
Explore personal strengths and improve upon weaknesses, with particular emphasis on developing career options and exploring life plan goals through experiential learning.
Display an understanding of organizational communication and interconnectedness and how entities work together to solve larger community-based problems.
Recognize how personal and career goals can include responsiveness to community needs and be rewarding to self and others.
Duties and Responsibilities
In addition to meeting the specific job description/expectations for the respective department, the Presidential Fellow will:
Exceed expectations within their placement and serve the JMU community through their 25 hours average per week in that role.
Work in their role for the time period of August 15 – May 15;
Engage in an average of 4 hours of weekly program activities:
Participate in all professional development activities organized by the program;
Attend bi-weekly program staff meetings;
Represent the university at designated events and programs and serve as an ambassador for the university; and
Adhere to all JMU policies for employees; and
Perform other duties as assigned.
The Position:
Montpelier embraces its unique identity as a monument to James Madison, a museum of American history, and a center for constitutional education that engages the public with the enduring legacy of Madison's most powerful idea: government by the people. As the lifelong home of James Madison, Father of the Constitution and Architect of the Bill of Rights, Montpelier's mission is to communicate Madison's role in creating our modern, democratic government.
A central function of Montpelier is the care, preservation, and interpretation of the Montpelier house and other exhibition spaces in the David M. Rubenstein Visitor Center, as well as research into the lives of the Madisons and the enslaved community at Montpelier. The Montpelier Museum Fellow will gain experience in the fields of cultural heritage and museum practice by assisting members of the Research and Collections departments with ongoing research and preservation activities, including digitizing and transcribing historic documents, and maintaining stability, cleanliness, and safety of the historic interiors and collections in Montpelier's exhibition and collections storage spaces. In addition, the Fellow may be assigned independent research projects to be followed up with posts on Montpelier's Digital Doorway blog and social media platforms.
Qualifications:
A major in History, Political Science, or Art History or demonstrated interest in cultural heritage and/or material culture
Have a strong interest in any or all aspects of the museum field, including work in archives, museum collections, interpretation, and education
Experience with primary and secondary source research
Willingness to participate as a member of the James Madison University Engagement co-hort.  This will mean traveling to meetings in Harrisonburg as frequently as once a month.
Strong, positive interpersonal skills
A commitment to teamwork
Ability to take initiative and work independently
Ability to work a flexible schedule including early hours or after 5:00.