Engagement Fellow for Diversity, Equity, and Inclusion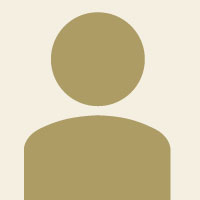 Engagement Fellow for Diversity, Equity, and Inclusion

Allahjah Smith
Allahjah is from Amherst, VA. She graduated in May 2020 with a Bachelor of Arts in Justice Studies with a minor in Philosophy. While a student at JMU, she worked with the Office of Disability Services as an Accessible Media Assistant for three years. She was also a proud member of the pre-law fraternity, Phi Alpha Delta and served as the recruitment chair for several semesters. In her time living in Harrisonburg, she was able to serve in a variety of different communities and interned for a local law firm, Miller, Earle, and Shanks, for her senior year. Allahjah was also one of the members of the 2018 Ethics Bowl team and worked very closely with Ethical Reasoning in Action in her time at JMU. Including leading a co-sponsored alternative spring break with them. She is very interested in all things criminal and social justice, music, and new activities she can throw herself into. Considering her passions, Allahjah is excited to have this opportunity to further develop the person she wants to be and contribute to making the society she wants to see.
Interested in Applying to this Fellowship Position?
JMU Presidential Engagement Fellows will: Represent the University and are held to the highest standards of performance and behavior. They should seek to provide quality service in their placements while growing both personally and professionally. Their past experience at James Madison University should inform their daily work as they seek to help this community grow and improve every day. They will serve as part of a cohort of Fellows dedicated to the Fellowship and James Madison University. They will also balance their commitment to the Program with the needs of their placement and the work needed for each to be successful.
Demonstrate a commitment to the James Madison University Mission and Vision and a sense of responsibility and obligation within the community and organization they serve.
Approach complex problems through the practice of interpersonal skills that promote teamwork and acceptance of diversity of thought regarding goals and priorities.
Uphold meaningful and productive connections between the university and community, and be alert to possibilities for expansion.
Explore personal strengths and improve upon weaknesses, with particular emphasis on developing career options and exploring life plan goals through experiential learning.
Display an understanding of organizational communication and interconnectedness and how entities work together to solve larger community-based problems.
Recognize how personal and career goals can include responsiveness to community needs and be rewarding to self and others.
In addition to meeting the specific job description/expectations for the respective department, the Fellow will:
Exceed expectations within their placement and serve the JMU community through their 25 hours average per week in that role.
Work in their role for the time period of August 15 – May 15;
Engage in an average of 4 hours of weekly program activities:
Participate in all professional development activities organized by the program;
Attend bi-weekly program staff meetings;
Represent the university at designated events and programs and serve as an ambassador for the university; and
Adhere to all JMU policies for employees; and
Perform other duties as assigned.
DEI Position Overview
The Engagement Fellow for Diversity, Equity, and Inclusion will work directly with the Associate Vice President of DEI to create and foster an equitable campus community. They will help manage administrative duties for the Student Affairs DEI portfolio which includes the Office of Disability Services; Sexual Orientation, Gender Identity and Expression; and the Center for Multicultural Student Services. They will also provide insight on different diversity efforts around the university and within Student Affairs.
DEI Fellowship Duties and Responsibilities
The DEI Engagement Fellow will serve as a voice on a variety of councils and boards doing DEI work. This will include the Student Affairs' Social Justice and Inclusion Council, the Presidential Task Force on Racial Equity, the University Accessibility Committee, SOGIE Advisory Board, and the Tiger Team on Racial Equity. The fellow will also have the opportunity to serve on committees across the university that best fit their interests and passion. The fellow will assist the AVP in advocating for students, meeting with students, and working on issues surrounding inequities on campus. Finally, to ensure all student affairs efforts are student-centered, the fellow will also be expected to provide the perspective of a former JMU student in many spaces. The fellow will be expected to use their own experience as a former student to guide diversity and inclusion work at the university. The fellow should also have exceptional writing skills, communication, and attention to detail.