SIGN-UP for Alumni Day breakout sessions
Two dozen JMU alums from our department are returning to campus to talk about career opportunities; to review resumes; to conduct mock interviews; and to meet with students at a reception.
Resume reviews and mock interviews will take place in Miller Hall from between 10am and 2:15pm on Friday Nov. 10th. 
If you would like to have alumni review your resume; conduct a mock interview; or both -- then go to the brief survey link below to sign up & to clarify which times you are available.  
Sign up by TUESDAY Nov. 7th.  On Wednesday Nov. 8th, you will be contacted with room and time assignments.
Beyond these individualized breakout sessions, on Nov. 10th there will also be 2 career panels, lunchtime conversations, and a networking reception.
For details on the full schedule, see: http://www.jmu.edu/polisci/alumni_day_10nov2017.shtml 
Department of Political Science
Miller Hall
MSC 7705
91 E. Grace
Harrisonburg, Virginia 22807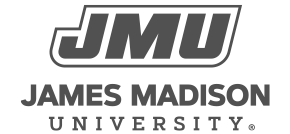 800 South Main Street
Harrisonburg, VA 22807
Contact Us