Dr. Lynne A. Weikart: Practitioner-in-Residence for Public Administration
Professor Lynne Weikart received her Ph.D. from Teachers College, Columbia University in political science with an emphasis on educational finance. Her current research focuses upon urban politics and finance, particularly resource allocation as well as the budgeting process. She is the author of several articles and books in these areas. With her colleagues she has published a budgeting and financial management textbook, Budget Tools: Financial Methods in the Public Sector.  Her book, Follow the Money: Who Controls New York City Mayors, examined financial elites and their influences on urban mayors. Her newest book written with Professor Greg Chen, is Budgeting and Financial Management for Nonprofits. Professor Weikart won the Luther Gulick Award for Outstanding Academic, New York Metropolitan Chapter of the American Society for Public Administration in 2001.
Before her academic career, Professor Weikart held several high-level government positions including Budget Director of the Division of Special Education in New York City's (NYC) public schools, and Executive Deputy Commissioner of NYS Division of Human Rights. For several years, she also served as the Executive Director of City Project, a nonprofit, progressive, fiscal think tank that focused upon reforming NYC's resource allocation patterns. Professor Weikart is now retired and lives in Charlottesville, Virginia where she teaches part-time at James Madison University as a practitioner-in-residence and conducts research in fiscal scarcity and its impact on government and nonprofits.
---
OFFICE: 2187 Miller Hall
PHONE: (540) 568-5307
FAX: (540) 568-8021
MAILING ADDRESS:
Department of Political Science
James Madison University
91 E Grace St., MSC 7705
Harrisonburg, VA 22807
Department of Political Science
Miller Hall
MSC 7705
91 E. Grace
Harrisonburg, Virginia 22807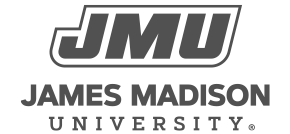 800 South Main Street
Harrisonburg, VA 22807
Contact Us