Dr. Mark Richardson: Assistant Professor of Political Science
Mark Richardson received his Ph.D. from Vanderbilt University, with specializations in American politics and political methodology. He holds a Master of Public Administration from the School of International and Public Affairs at Columbia University and a B.S. in Business Administration from the University of Tennessee at Martin. Prior to beginning graduate study, he worked as a bank examiner for two regional banks in the Federal Reserve System and the Tennessee Department of Financial Institutions. He also worked as a Graduate Intern Analyst on the Financial Markets and Community Investment Team at the United States Government Accountability Office.
Dr. Richardson's research interests include the U.S. presidency, executive branch politics, regulation, and public administration. His research appears in The Journal of Politics and the Journal of Public Policy. His work has been covered by The Washington Post, the Federal Times, and featured on the Political Research Digest podcast.
For more on Dr. Richardson's work, visit: https://www.mrichardson.info/
---
OFFICE: 2183 Miller Hall
PHONE: (540) 568-7332
FAX: (540) 568-8021
MAILING ADDRESS:
Department of Political Science
James Madison University
91 E Grace St., MSC 7705
Harrisonburg, VA 22807
Department of Political Science
Miller Hall
MSC 7705
91 E. Grace
Harrisonburg, Virginia 22807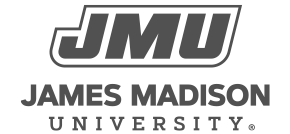 800 South Main Street
Harrisonburg, VA 22807
Contact Us