The Hon. A.R. "Pete" Giesen, Jr.: Practitioner-in-Residence in Political Science
Pete Giesen, a native of Radford, VA has spent over 50 years observing or participating in the political and governmental life of the Commonwealth. His grandfather and father both served on Radford's City Council and were both selected as Mayor by their colleagues. Charlotte C. "Pinkie" Giesen, Pete's mother, was the first woman elected to the Radford City Council and the first woman elected to the Virginia House of Delegates as a Republican.
Pete's first job after receiving a BA Degree in American Studies from Yale University and a MBA from the Harvard Graduate School of Business, brought him back to Virginia where he quickly became active in the political life of the Valley. He was elected to and served in the House of Delegates from 1964 to 1974. Something happened on his way to the State Senate and he lost a special election in 1974 but was re-elected to the House in 1975 and served there until he retired in 1996.
Upon retiring from his second small business enterprise in 1997, Pete lobbied at the state level for two non-profit agencies and served as the legislative liaison for several local governments. He spent a year and a half helping Lt. Gov. John Hager as his chief-of-staff and then represented JMU in Richmond as its legislative liaison from 2001 until 2007.
Since 2007 Pete has shared his practical political and governmental experiences in the classroom at JMU teaching State and Local Government and Topics in American Politics—"Practical Politics in Virginia."
---
OFFICE: 2145 Miller Hall
PHONE: (540) 568-3770
FAX: (540) 568-8021
MAILING ADDRESS:
Department of Political Science
James Madison University
91 E Grace St., MSC 7705
Harrisonburg, VA 22807
Department of Political Science
Miller Hall
MSC 7705
91 E. Grace
Harrisonburg, Virginia 22807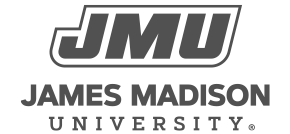 800 South Main Street
Harrisonburg, VA 22807
Contact Us