Elaine M. Chisek, J.D., LL.M.: Lecturer Emerita in Political Science
Elaine Chisek holds her J. D., with honors, and LL.M., with distinction, from Tulane University's School of Law. Her teaching interests are in the areas of constitutional law, civil rights and liberties, statutory anti-discrimination law, and law and society. Her advanced law degree focused on Constitutional Law with research into the English common law's understanding of the appropriate role of the state in regulating competition and its influence on the U.S. Supreme Court's decisions in the area of Due Process. Prior to her arrival at JMU she held law school positions in teaching and administration and practiced law in both large and small firms.
Prior to her retirement in 2020, Professor Chisek served as the department's Academic Advising Liaison and taught courses in Constitutional Law and Civil Rights & Liberties.
---
MAILING ADDRESS:
Department of Political Science
James Madison University
91 E Grace St., MSC 7705
Harrisonburg, VA 22807
Department of Political Science
Miller Hall
MSC 7705
91 E. Grace
Harrisonburg, Virginia 22807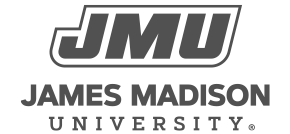 800 South Main Street
Harrisonburg, VA 22807
Contact Us