International NGO Management: Internships
Internships
The internship (PUAD 697) provides the capstone experience of this certificate program. It reinforces skills and knowledge gained in earlier courses. It also provides participants with valuable experience and contacts as they seek to pursue a career in international NGOs. The internship requirement is waived for participants in this certificate program who are already substantively employed with a relevant NGO.
Although the content of each internship varies with the organization providing it, internship providers cooperate with the certificate program by providing the intern with 300 or more hours of meaningful work experience. These internships will:
 socialize students into a professional work environment
 give them tasks that offer a reasonable challenge for their level of education and experience
 develop them professionally both via direct work experience and learning via observation at their internship site
In addition, under the supervision of the program's faculty, students engage in professional reading and research designed to enrich further their understanding of the management of international NGOs.
Interested?
The INGO program will begin accepting applications for the summer 2019 program in August 2018.
Applications will be reviewed on a rolling basis during the spring semester until March 15th, 2019. 
Click on the relevant links below for more detailed information about the various components of this graduate certificate program in international NGO management.
Questions?
For more information about the graduate certificate program in international NGO management, contact the coordinator:
Dr. Kerry Crawford
Miller Hall, room 2167
JMU Department of Political Science
Harrisonburg, VA 22807
540-568-6952
crawfokf@jmu.edu
Department of Political Science
Miller Hall
MSC 7705
91 E. Grace
Harrisonburg, Virginia 22807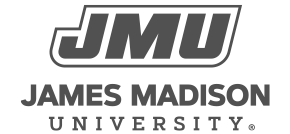 800 South Main Street
Harrisonburg, VA 22807
Contact Us