International NGO Management Faculty
Program Faculty
Dr. Kerry Crawford
Assistant Professor of Political Science
Coordinator, International NGO Program
OFFICE Miller Hall 2167
PHONE 540-568-6952
E-MAIL crawfokf@jmu.edu
WEBSITE: https://www.jmu.edu/polisci/people/faculty-crawford.shtml 
Dr. Marina V. Rosser
Professor of Economics
OFFICE Zane Showker Hall 412
PHONE 540-568-3094
E-MAIL rossermv@jmu.edu 
WEBSITE: http://www.jmu.edu/cob/faculty/all-faculty/rosser-marina.shtml
Dr. Ken Rutherford
Professor of Political Science
Director, Center for International Stabilization and Recovery
OFFICE 1077 South Main St.
PHONE 540-568-2718
E-MAIL rutherkr@jmu.edu 
WEBSITE: http://www.jmu.edu/cisr/staff/rutherford-ken.shtml 
Dr. Jennifer Taylor
Assistant Professor of Political Science and Public Administration
OFFICE Miller Hall 2175
PHONE 540-568-5583
E-MAIL taylo2ja@jmu.edu 
WEBSITE: https://www.jmu.edu/polisci/people/faculty-taylor.shtml 
Interested?
The INGO program will begin accepting applications for the summer 2019 program in August 2018.
Applications will be reviewed on a rolling basis during the spring semester until March 15th, 2019. 
Click on the relevant links below for more detailed information about the various components of this graduate certificate program in international NGO management.
Questions?
For more information about the graduate certificate program in international NGO management, contact the coordinator:
Dr. Kerry Crawford
Miller Hall, room 2167
JMU Department of Political Science
Harrisonburg, VA 22807
540-568-6952
crawfokf@jmu.edu
Department of Political Science
Miller Hall
MSC 7705
91 E. Grace
Harrisonburg, Virginia 22807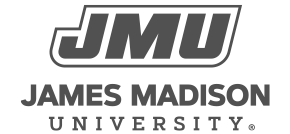 800 South Main Street
Harrisonburg, VA 22807
Contact Us