International NGO Management: Costs
Program Costs
Students will pay tuition plus a program fee that will be determined in late February or early March. These funds cover the cost of 12 credits, program fees, and the in-country costs of the field experience in Vietnam (program travel within Vietnam, lodging, meals, & health insurance).
In addition to the above program cost payable to JMU, all students are responsible for the cost of their own international travel to Vietnam.
All program participants are responsible for their own room & board during the online sessions and during the internship component. Students conducting the academic internship will be responsible for paying tuition costs for those credits.
Interested?
The INGO program will begin accepting applications for the summer 2019 program in August 2018.
Applications will be reviewed on a rolling basis during the spring semester until March 15th, 2019. 
Click on the relevant links below for more detailed information about the various components of this graduate certificate program in international NGO management.
Questions?
For more information about the graduate certificate program in international NGO management, contact the coordinator:
Dr. Kerry Crawford
Miller Hall, room 2167
JMU Department of Political Science
Harrisonburg, VA 22807
540-568-6952
crawfokf@jmu.edu
Department of Political Science
Miller Hall
MSC 7705
91 E. Grace
Harrisonburg, Virginia 22807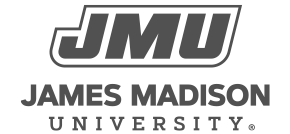 800 South Main Street
Harrisonburg, VA 22807
Contact Us