The Master of Arts in Political Science/European Union Policy Studies
This one-year 33-credit graduate program is a unique and exciting experience culminating in an MA degree in Political Science from James Madison University. The program is based wholly in Florence, Italy. Although all courses are taught in English, Italian language instruction will also be provided in autumn and spring semesters.
Program is designed to:
Improve understanding of the European Union as a system of governance and as a multinational actor
Promote awareness and understanding of the growing importance and expanding scope of the transatlantic partnership between the EU and the United States
Provide students with the necessary research and policy analysis skills to be effective participants in this partnership
For more information, please visit the program website at:
Please join EUPS on Facebook and follow it on Twitter!
Department of Political Science
Miller Hall
MSC 7705
91 E. Grace
Harrisonburg, Virginia 22807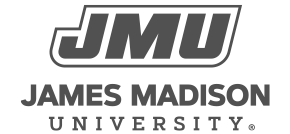 800 South Main Street
Harrisonburg, VA 22807
Contact Us