Philosophy & Religion: Interdisciplinary Philosophy
January 4, 2022
This concentration is designed for students whose studies in philosophy intersect with work in a complementary discipline, such as Political Science, Physics, Mathematics, Art History, and more. The requirements for this concentration allow 9 credit hours from another discipline to replace 6 credit hours in philosophy. For students with wide-ranging interests, this is a faster pathway to the major.
Course requirements for the B.A. in Philosophy and Religion, concentration in Interdisciplinary Philosophy
Core Courses

Credit Hours

PHIL 250. Introduction to Symbolic Logic

3

PHIL 330. Moral Theory

3

PHIL 340. Ancient Greek Philosophy

3

PHIL 341. Modern Philosophy

3

Choose one of the following Metaphysics/Epistemology courses:

3

REL/PHIL 218. Philosophy of Religion

PHIL 300. Knowledge & Belief

PHIL 311. Metaphysics

PHIL 390. Special Topics in Philosophy

PHIL 392. Philosophy of Mind

PHIL 394. Self and Identity

PHIL 396. Philosophy of Physics

PHIL 397. Philosophy of Time and Space

PHIL 398. Philosophy of Quantum Theory

PHIL 410. Philosophy of Science

PHIL 420. Philosophy of Language

Choose 4 philosophy electives (9 credits must be 300-level or above)

12

Choose 3 courses from one or more disciplines outside philosophy

9

---

Total:

36
1 Depending on the manner in which they are taught, the following topics classes may be counted toward the metaphysics/epistemology requirement if they are approved by petition to the academic unit head: PHIL 390, PHIL 391 and PHIL 475.
2 If the student takes PHIL 101 as part of Cluster 2 in the General Education program it can double count as one course of this elective section. Neither PHIL 120 nor PHIL 150 can be used as an elective.
Philosophy and Religion
Cleveland Hall
MSC 8006
61 East Grace Street
Harrisonburg, Virginia 22807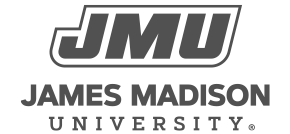 800 South Main Street
Harrisonburg, VA 22807
Contact Us