Connor McKinnis: Graduate Assistant
Professional & Continuing Education, Operations
Graduate Assistant
I'm a graduate student from North Carolina working on my Masters Public Administration. I grew up in the Triangle in North Carolina and was homeschooled K-12. After I moved to Charlottesville, my interest in local government coalesced into passion, and I studied Public Management at JMU as an undergraduate. Realizing that I loved this place and wanted to do more in city government, I decided to stay in the 'Burg to pursue a Master's and hopefully a career beyond. 
My work in PCE involves a revamp and implementation of our Salesforce platform, which will allow for greater data collection and personal connection with our community.
In my (increasingly limited) free time, I enjoy cycling, singing, drawing, and working through a collection of sci-fi audiobooks.
Professional & Continuing Education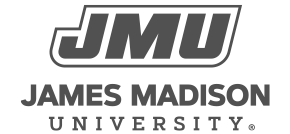 800 South Main Street
Harrisonburg, VA 22807
Contact Us