I graduated from James Madison University in 2014 with a Bachelor of Science degree, where I double majored in sociology and interdisciplinary religion, and minored in mathematics. Currently, I'm a student in JMU's Educational Technology Graduate Certificate. As you may be able to tell from my areas of study, I love to dabble in a lot of different areas and hope to be a lifelong learner. From my own personal experience and my work with others, I know that not everyone's educational or professional journey is linear, and I'm excited to work with ADP students throughout their time in the program.

One of my greatest joys is learning about other cultures - whether through food, traveling, or meeting new people from outside of the United States. I've had the pleasure of traveling to Costa Rica, Canada, England, and lived in China for a brief period of time.

When I'm not working, I enjoy spending time with my husband, Matthew, who I met during my time at JMU, and my daughter.
Professional & Continuing Education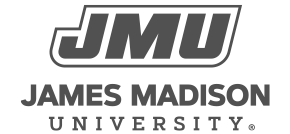 800 South Main Street
Harrisonburg, VA 22807
Contact Us