Adult Degree Program Faculty
Education:
PhD. The George Washington University
M.A. The George Washington University
B.A. University of California, San Diego

Teaching:
ANTH 196: Introduction to Biological Anthropology
ANTH 395: Biological Bases of Human Behavior
ANTH 315: Human Evolution

Research:
My research focus is primate/hominin phylogeny and taxonomy and I have used teeth, specifically the incremental features found in the microstructure of teeth, to look at evolutionary relationships. My current research is working with the fossil primate Cantius found during the Eocene epoch (55 – 34 Ma) and its role in the paleocommunity found in the Great Divide Basin of Southern Wyoming.
School of Professional & Continuing Education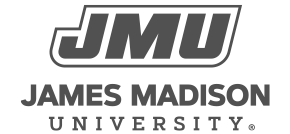 800 South Main Street
Harrisonburg, VA 22807
Contact Us