Instructor, Adult Degree Program
Year Started at JMU: 2021

I am a 2006 graduate of Mary Baldwin, where I earned my BA (yes, a BA) in mathematics, then went on to Radford University for my graduate work. I first took an online class during the spring 2004 semester, while I was a student at a community college. Let's just say that while I was intrigued and it did free up my schedule, online classes have come a long way since then. I have been teaching online college level math classes since the spring semester of 2015. In my career, I've primarily worked with non-traditional and transfer students. After spending most of my life in Virginia, I now reside in Kansas with my husband, sons, and our three spoiled housecats. The flat landscape is certainly different from the mountains and rolling hills in western Virginia.
School of Professional & Continuing Education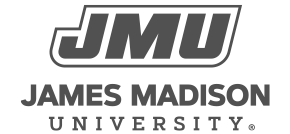 800 South Main Street
Harrisonburg, VA 22807
Contact Us