OSARP Educational Program FAQs
September 6, 2019
For more information, see our Sanctions and Programs section.
---
How are sanctioned programs and workshops scheduled?
If your Case Administrator sanctions you to an educational program, they will bring you to an administrative staff member at the conclusion of your Administrative Case Review. At this time, you will be scheduled to attend the next available sanctioned educational program date and time that fits your academic schedule. If a program or workshop is not available that fits your academic schedule, then you will be placed on the waitlist for the next available session and given a deadline by which to contact our office.
If a decision was made in your absence or you were sanctioned by the Accountability Board, you will be given a contact deadline to call and schedule your sanctioned program or workshop.
How much are the fees for the sanction?
A $50 administrative fee accompanies each of the following educational programs:
By the Numbers
Calling the Shots
Values in Action
When are the fees due?
At the conclusion of each educational program, an invoice will be emailed to each student. They are then responsible for settling payment with the University Business Office. A hold will be placed on your record until the fee is settled.
For more information, contact:
University Business Office
Student Success Center, 5th Floor
Phone – (540) 568-6505
Fax – (540) 568-2807
ubo@jmu.edu
www.jmu.edu/ubo
Where will my program or workshop be held?
The 'By the Numbers', 'Calling the Shots', 'Values in Action' and 'Conversations about Conflict' educational programs, Mentor Experience intake appointments, and Restorative Practices intakes and outcomes are all generally held in the Office of Student Accountability & Restorative Practices, unless otherwise stated by OASRP. 
Reflections programs and UHC Consultations are held in  the University Health Center's The Well on the first floor of the Student Success Center in the Health Center "Well" entrance.
What happens if I am tardy or fail to a scheduled workshop or program?
Once the program has begun, the facilitator will lock the door at the assigned start time of the program and you will not be allowed to enter. Arriving to an educational program late or failing to attend at all may result in an alleged policy violation of "Failure to comply with a Disciplinary Decision."
The University Health Center charges a $25 no-show fee to those who are late or fail to show to the Reflections or UHC Consultation programs and may result in an alleged policy violation of "Failure to comply with a disciplinary decision."
If you are unable to attend or mistakenly miss a class, please call the Office of Student Accountability & Restorative Practices at 540.568.6218.
What can I expect at the workshop or program?
Facilitators will go over guidelines and expectations at the beginning of each program. Rules that all programs follow include:
No cell phones
Confidentiality agreement
Completion of all / any homework assignments
All supplies (such as paper or writing implements) will be provided. Dress casually and comfortably.
Do I have to be sanctioned to participate in a workshop or program?
No. Students who are interested in our programs for personal reasons or court sanctions can call our office to enroll in a program. You will not be charged the $50 administrative fee unless you wish to receive proof of completion for the program. 
Office of Student Accountability and Restorative Practices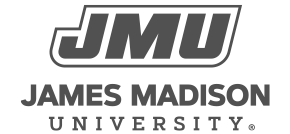 800 South Main Street
Harrisonburg, VA 22807
Contact Us