September 6, 2019
OSARP is one of several resources available to students who have experienced an alleged violation of a university standard of conduct violation such as Hazing, Physical Force or Attempted Physical Force, Harassment, Damage to Property, or Theft. 
OSARP Staff members can serve as advisers to Reporting Parties; they can meet with a Reporting Party and review their rights, explain the student accountability process, and present additional options for reporting the incident. A Reporting Party is not required to pursue the Accountability Process after meeting with an OSARP Staff Member; it is simply a way for a Reporting Party to talk about what has occurred, ensure they have the resources they need, ensure that the Reporting Party knows their options, and provide the information they need to decide if pursuing an alleged policy violation is the right decision for them.
Students who wish to report Sexual Misconduct should contact Title IX Office. 
To schedule a meeting, please contact our office. 
Other University Services
Office of Student Accountability and Restorative Practices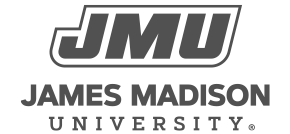 800 South Main Street
Harrisonburg, VA 22807
Contact Us