J36-103 Soliciting, Petitioning, Selling, Surveying and Publicizing
Soliciting, petitioning, selling, surveying, publicizing and distribution by students, university organizations, non-students and non-university related organizations are prohibited in the residence halls. Programs or demonstrations of approved products and/or topics may be presented in residence halls only under the following conditions:
J36-103.1 The community council agrees to sponsor the program. Approval by a recorded majority vote of the community council shall constitute legitimate sponsorship, subject to the review and approval of the director of residence life.
J36-103.2 Presentations by the sponsored persons or company shall be limited to demonstration or display of merchandise and appropriate promotion; it may not include solicitation or orders, signing of contracts, or exchange of money. The demonstration or promotion shall be such that it does not unreasonably disrupt other hall activities.
J36-103.3 Solicitors may leave calling cards, catalogs or order blanks with students but may not transact business or seek promises for future transactions.
J36-103.4 A member of the residence hall staff must be present to observe the program.
J36-103.5 No resident of the hall, community council member or member of the hall staff may profit from presentation by virtue of his or her role in securing sponsorship for the solicitor. Free gifts, commissions or any other forms of remuneration are not allowed.
J36-103.6 Door prizes, discounts or any other form of free gifts used to promote attendance or to encourage interest must be available to all on an equal basis.
J36-103.7 No door-to-door solicitation or distribution is permitted.
J36-103.8 All programs falling under the definition of this policy must be registered in advance with the director of residence life or his/her designee.
Office of Student Accountability and Restorative Practices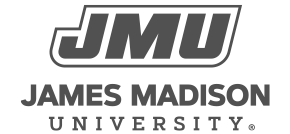 800 South Main Street
Harrisonburg, VA 22807
Contact Us