Right of Expression Policies
September 6, 2019
J32-100 Right of Expression Policies
JMU seeks to preserve students' privileges to take active roles in exercising their rights of expression, conscience, affiliation, and peaceful assembly. At the same time, the university also recognizes its responsibility to ensure the rights and freedom of those who want to pursue their educational interest without interference. The following restrictions are designed to be in compliance with the Code of Virginia section 23-9.2:13 and are narrowly tailored to serve the University's interest of maintaining the educational and business operations of the university without regard to the content of such expression.
J32-103 Blocking or impeding vehicular or pedestrian traffic is prohibited.

J32-104 Blocking access to or from campus buildings or offices is prohibited.

J32-106 Observers may not interfere with participants of the demonstration or assembly in any way.

J32-107 Activities of participants or observers that disrupt or disturb classes, meetings or any other normal functions of the university are prohibited.

J32-108 All individuals participating in or observing a demonstration or peaceful assembly must comply with any request of campus police.

J32-109 Bannering or picketing that interferes with the normal operations of the buildings will not be permitted.

Office of Student Accountability and Restorative Practices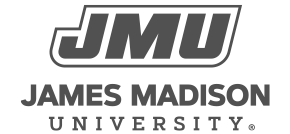 800 South Main Street
Harrisonburg, VA 22807
Contact Us