Mission Statement Resources

The Civic Learning Mentor Experience is primarily about self-knowledge and understanding. While some of our mentees may have a vague idea of their purpose, it is often difficult for them to state it succinctly when asked. Helping your mentee create a personal mission statement is not a quick or easy process, but, in the end, most students find it to be very fulfilling.
Just as a company or organization will have a mission statement that guides their practices, a personal mission statement can help your mentee set clear goals and design realistic strategies for achieving them. Here are a few resources and activities to help your mentee create their mission statement:
Submissions Accepted
Do you have other activities or materials that you've used to help your mentees write their goals? We'd love to share your resources with other mentors! Contact the Assistant Director of Educational Programs at civiclearning@jmu.edu. Thanks!
Questions?
For more ideas or questions, contact your Civic Learning Coordinator.
Return to Mentor Resources
Office of Student Accountability and Restorative Practices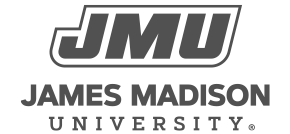 800 South Main Street
Harrisonburg, VA 22807
Contact Us