Civic Learning Site Supervisor
September 6, 2019
What is Site Supervision?
The Civic Learning Site Experience is grounded in the principles of Alexander Astin's Involvement Theory. Students are matched with an on-campus site that is in line with their involvement interests, needs, and/or strengths. Students meet regularly with the site supervisor to discuss progress and ongoing expectations. Students also attend peer-facilitated reflection group meetings with other students completing the Site Experience Program.
The Site Experience is mutually beneficial for the student and the site. Students are given the opportunity to meet new people, have new experiences, and become aware of all the JMU campus has to offer. The site will benefit as a result of the student utilizing his or her strengths to contribute to the site's mission.
Will I be trained?
Yes! Training as a Site Supervisor requires one full day (8:30-5:00) or two half days (8:30-12:00; 1:00-5:00). Once you have completed these trainings, you are ready to be a Site Supervisor.  Updates are provided through newsletters, ongoing communication with the program coordinators, and the website.
What are some benefits?
Volunteers enjoy site supervision for several reasons:  
You get to be a part of helping a student receive education for breaking the code of conduct

You can add site supervision to your resume

It benefits the student and your office—it's a great way to receive help doing projects

You represent the university in response to student behavior 

You get the chance to see a student really grow as a person

You get to form a relationship with a student that may continue to benefit both of you long after the completion of the program
How do I sign up?
Please feel free to contact the Assistant Director, RJ Ohgren, if you are interested in signing up for training or finding out more about supervising.  Or, you can the Civic Learning website for more information.
Office of Student Accountability and Restorative Practices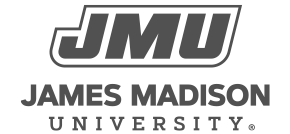 800 South Main Street
Harrisonburg, VA 22807
Contact Us