September 6, 2019
What is Mentoring
The Civic Learning Mentor Experience is an informal mentoring program that gives students the opportunity to develop a relationship of mutual respect and trust with a JMU faculty member, staff member, or graduate student. Students meet weekly with their mentor and are free to discuss any number of topics including, but not limited to:
Personal values
Life at JMU
Common interests
Time management
Academic and career endeavors
Opportunities for involvement at JMU
Students will also work with their mentor to create a personal mission statement. The mentoring pair will then identify short and long-term goals and strategies for achievement that can be implemented during the relationship as well as after the mentoring experience has concluded.
Will I be trained?
Yes! Training as a mentor requires one full day (8:30-5:00) or two half days (8:30-12:00; 1:00-5:00). Once you have completed these trainings, you are ready to be a mentor.  Updates are provided through newsletters, ongoing communication with the program coordinators, and the website.
Benefits
Most volunteers enjoy mentoring for several reasons:  
You get to be a part of helping a student receive education for breaking the code of conduct.
You can add mentoring to your resume.
It's flexible—you can serve as a mentor most of the time but take a semester break if you need to because you are particularly busy.
You represent the university in response to student behavior
You get the chance to see a student really grow as a person
You get to form a relationship with a student that may continue to benefit both of you long after the completion of the program.
How do I sign up?
Please feel free to contact the Civic Learning Coordinator, Taylor Logan (logantl@jmu.edu or 568-8074) if you are interested in signing up for training or finding out more about mentoring.  Or, you can visit our website for more information.

Return to Involvement Opportunities
Office of Student Accountability and Restorative Practices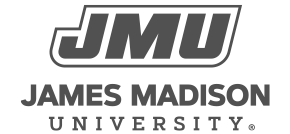 800 South Main Street
Harrisonburg, VA 22807
Contact Us