September 6, 2019
Conversations About Conflict
This one-on-one, two hour session with an OSARP staff member is for students to reflect on how they deal with conflict in their relationships with friends, roommates, family members, professors, university staff, strangers, and even themselves. Through this class, students will be given the opportunity to assess their own conflict style, discuss how their community is impacted by conflict, and develop skills for future engagement in conflict. Upon completion of the class, students submit a reflection paper. 
Assessments
Assessment information coming soon. 
---
Voluntary and Confidential
Restorative practices are typically voluntary and the information shared during a process usually is held in confidence. There may be exceptions to confidentiality if the information is determined to be a future threat to self or others. Each participant usually has the right, at any point, to suspend the process and remove themselves from the process. The facilitator also often holds the right to suspend the process if they feel it is not safe or healthy for any of the stakeholders involved.
Email restorativepractices@jmu.edu for more information.
I would like more information about...
Office of Student Accountability and Restorative Practices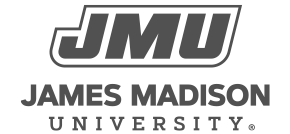 800 South Main Street
Harrisonburg, VA 22807
Contact Us