September 6, 2019
This model is designed to guide you through the "journey" of creating and implementing assessment measures, using an OSARP program "Values Clarification" as a sample. The JMU Center for Assessment and Research Studies provided us with resources and ideas for improving our outcomes, assessment tools, and programs. The resources shared in this model have been incorporated with their permission.
Download the Assessment Model Presentation.
Write your program objectives.

Develop new curriculum or examine current curriculum to ensure outcomes are being covered.

Develop or find assessment questions that measure your program outcomes.

Pilot the assessment (both pre- and post tests).


Examine the results.


Make changes to the instrument.


Conduct the assessment.


Examine the results.


Improve the program based on assessment results.


Report your assessment and the results.
Office of Student Accountability and Restorative Practices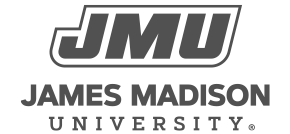 800 South Main Street
Harrisonburg, VA 22807
Contact Us