Jennings Hall Coming Soon!
September 6, 2019
Jennings Hall
Jennings Hall will have 500 beds and we currently plan to use it for both new and continuing students.  The layout of the hall allows us to create both upperclass and first-year communities throughout.  The hall has quite a few features that we are very excited about. 
On the first floor we will have a Learning Commons and a Great Room.  The Learning Commons is partially based on what we have seen be successful in the Student Success Center.  We are creating an open space with a variety of seating options and access to WiFi that we hope residents of the building will use for studying, group meetings, etc.  The Great Room will serve as the central community room with space for over 200 people. We hope to hold a variety of larger scale programs in this space. 
We are also working with Aramark to have a P.O.D. operation on the main level.  This will give residents a "grab and go" dining option right in their building. 
Finally, we are introducing a new bathroom concept in this hall that we think residents will be very excited about.  While all of the bathrooms will be community based, each will actually be comprised of a number of smaller private bathroom.  Each of these will have a sink, a shower and a commode inside an actual room; not a stall.  This will allow each user to have true privacy as they use the facilities but maintains the community based feel and allows our excellent housekeeping staff to help maintain the cleanliness of the bathrooms.
 Be sure to check out the building progress!
Office of Residence Life
Huffman Hall
MSC 2401
200 Huffman
Harrisonburg, Virginia 22807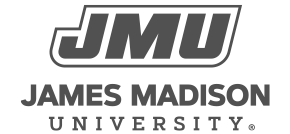 800 South Main Street
Harrisonburg, VA 22807
Contact Us