Fall 2020 Check Out Information
October 7, 2020
If you have withdrawn from JMU, are taking a Leave of Absence, or have been released from your Housing Contract, you need to check out of your room.  Please follow these instructions to avoid an improper check out and a lock change charge.
For students in all residence halls and the Apartments on Grace:
Express Check Out envelopes should be available outside your hall office.

After you have removed all belongings, please place your key in the Express Check Out envelope and note the date on the envelope.

Slide the Express Check Out envelope (with your key in it) under your hall office door.
If you have any questions about this process, please contact any RA in your building or your Hall Director. 
---
If you are not moving back for the remainder of this semester, at your earliest convenience, please return your key. Please place it in an envelope and ensure it is well secured (i.e. taped to a piece of cardboard, index card or wrapped up as well to prevent the key from falling out during mail transit.) 

Return Address:
James Madison University
200 Huffman Service Drive
MSC 2401 Bus-Ops
Harrisonburg, VA 22807
---
For students in Greek Housing:
Please arrange a time with your House Manager to hand back your key. If your House Manager is not available, please email busops@jmu.edu to receive specific check out instructions.
Office of Residence Life
Huffman Hall
MSC 2401
200 Huffman
Harrisonburg, Virginia 22807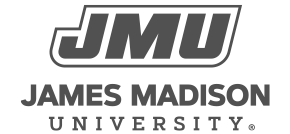 800 South Main Street
Harrisonburg, VA 22807
Contact Us