DAW 2019: Musical Performance by Dr. Alex Lubet

September 6, 2019
Musical Performance by Dr. Alex Lubet
This is a Community Event (open to all).
Location: Court Square Theater
Date and time: Monday March 25, 2019 (7 pm - 8 pm)
Event Description: Dr. Alex Lubet is a professor, researcher, composer, and multi-instrumentalist who plays on a variety of plucked string instruments, such as acoustic guitar, National steel guitar, electric bass, double bass, and several sizes of ukulele, all associated with American folk traditions as well as other styles. Dr. Lubet has recorded and performed his works as a soloist as well as in collaboration with others, and has had his compositions performed hundreds of times on six continents. Dr. Lubet has concertized around the world and is traveling to Harrisonburg to perform on the mountain dulcimer using his unique approach. This event is free, open to the public, and is brought to you through the collaboration of JMU's Office of Disability Services and the Center for Inclusive Music Engagement for this year's 10th Annual Disability Awareness Week!
Follow us on Instagram, Facebook, and Twitter!
Back to full event list.
Office of Disability Services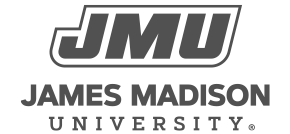 800 South Main Street
Harrisonburg, VA 22807
Contact Us