September 6, 2019
Movie Screening: Capturing Grace
This is a Community Event (open to all).
Location: SSC 1075
Date and time: Thursday March 28, 2019 (6 pm - 8 pm)
Event Description: Movie screening of the award-winning documentary "Capturing Grace," about the participants in the first Dance for Parkinson's Disease program in Brooklyn, as they prepare for a public performance and reflect on the transformative power of art in the face of life challenges. A panel discussion comprised of faculty, students, and community participants in JMU's Dance for Parkinson's program will follow the screening. This event is made possible during Disability Awareness Week through the collaboration of ODS and JMU's School of Theater and Dance and College of Visual and Performing Arts.
Parking Directions: Attendees can park in the Grace Street Parking Deck between the hours of 5:30 and 8:00 PM on March 28. No parking permits will be necessary. All regulations for JMU students, faculty and staff will remain in effect, and students attending the event are required to park in appropriate student parking lots with a JMU parking permit.
Follow us on Instagram, Facebook, and Twitter!
Back to full event list.
Office of Disability Services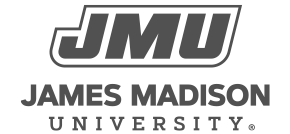 800 South Main Street
Harrisonburg, VA 22807
Contact Us