September 6, 2019
Keynote Address by Dr. Alex Lubet
This is a Community Event (open to all).
Location: Festival Conference and Student Center Ballroom
Date and time: Tuesday March 26, 2019 (6 pm - 7:30 pm)
Event Description: Join professor, composer, researcher, and multi-instrumentalist Dr. Alex Lubet as he shares his personal journey of two decades of research into disability issues within and beyond music.  He will report on his most recent research on adaptive music and offer an updated perspective on "social confluence theory" and its value in defining disability/impairment, with particular attention to psychological disabilities and aging.
Parking information: Attendees may park in C11, C12, C10, D3, D1 and D6 Lots between the hours of 5:15 and 9:00 PM on March 26. No parking permits will be necessary. All regulations for JMU students, faculty and staff will remain in effect, and students attending the event are required to park in appropriate student parking lots with a JMU parking permit.

Parking Map
Follow us on Instagram, Facebook, and Twitter!
Back to full event list.
Office of Disability Services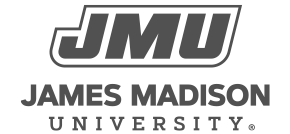 800 South Main Street
Harrisonburg, VA 22807
Contact Us