DAW 2019: Disability and Bioethics Roundtable

September 6, 2019
Center for Faculty Innovation: Disability and Bioethics Roundtable
This event is for JMU Faculty and Staff.
Register through CFI.
Location: Rose Library 5211
Date and time: Friday March 29, 2019 (12:30 pm - 2 pm)
Event Description: Join Dr. Alex Lubet to explore the implications of disability studies and bioethics in teaching.  In addition to his position as Professor of Music at the University of Minnesota, Dr. Lubet is an affiliate faculty member in the U of M's Center for Bioethics, where he offers courses in "Disability Ethics" and "Music, Disability, and Society." Lunch will be available at noon.  Register through CFI.
Follow us on Instagram, Facebook, and Twitter!
Back to full event list.
Office of Disability Services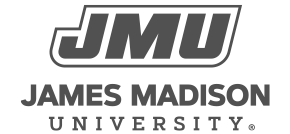 800 South Main Street
Harrisonburg, VA 22807
Contact Us