University Recreation
Now hiring an Assistant Director for Marketing and Social Media
Apply to work at UREC!
---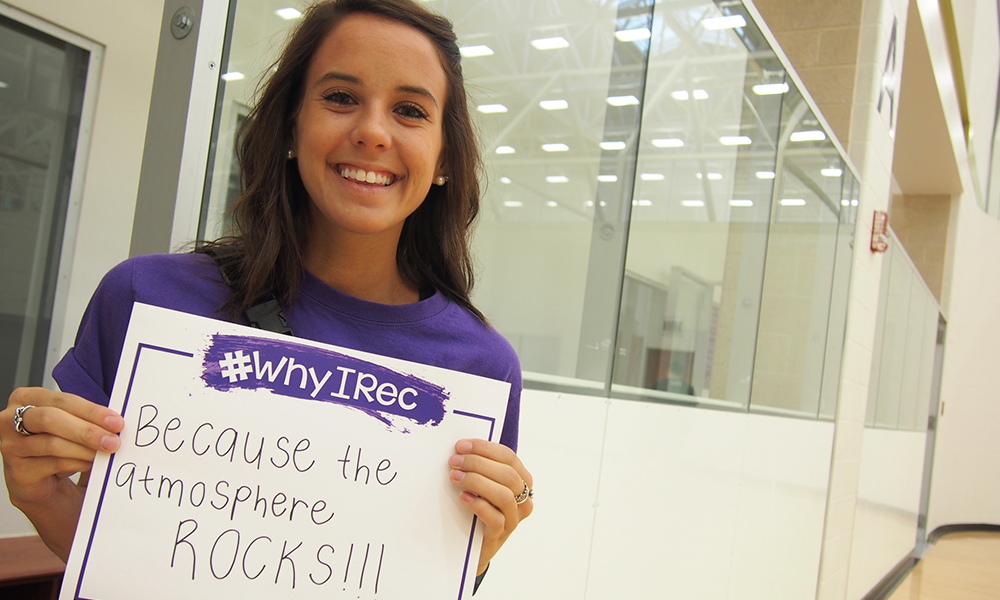 University Recreation (UREC) at James Madison University is accepting applications for an Assistant Director for Marketing and Social Media. Update 6-23-17: This position has been filled!
The mission of UREC is to promote and advance healthy lifestyles through educational programs, participation opportunities and supportive services. UREC's qualified staff is committed to excellence and responsive to the developmental needs of their participants. UREC looks for people who are passionate about teaching and working with students. UREC's award-winning main facility is 278,515 square feet of recently expanded and renovated space. 
Duties and Responsibilities:
Supervises one Graduate Assistant for Marketing and Social Media and nine undergraduate Marketing Assistants.
Works with UREC professional staff to develop and ensure up-to-date content for programs, events, services, campaigns and facilities. Responsible for the design and publication of UREC marketing materials such as displays, promotional items and temporary signage.
Advances the UREC brand through managing UREC's digital presence, including the UREC website, social media, digital screens, email and radio messaging.
Coordinates photography and videography for the department and manages storage and access to these files.
Responds to requests for sponsorships and advertising, maintains partnerships and serves as a resource for UREC staff and student groups.
Responsible for departmental representation at JMU information fairs.
Manages UREC marketing budget, inventory, policies and guidelines.
Performs evening facility supervision periodically throughout the semester on a rotating basis with other professional staff.
Required Qualifications:
Bachelor's degree.
Three or more years of related professional experience (two years of a graduate assistantship may count as one year of professional experience).
Strong design, communication and project management skills.
Experience providing leadership and supervision to student employees.
Preferred Qualifications:
Master's degree in related field.
Experience managing multiple social media accounts on behalf of an organization or business.
Basic skills in photography, video and website management.
Passion for recreation, works well on a team and embraces diversity and inclusion.
This is a 12 month administrative/professional faculty position, with full state benefits. James Madison University is committed to creating and supporting a diverse and inclusive educational community.
Visit JMU Joblink: JMU Joblink
UREC Homepage / Facebook / Twitter
Published: Wednesday, April 5, 2017
Last Updated: Wednesday, January 2, 2019