University Recreation
UREC is Hiring for Student Positions
Apply to work at UREC!
---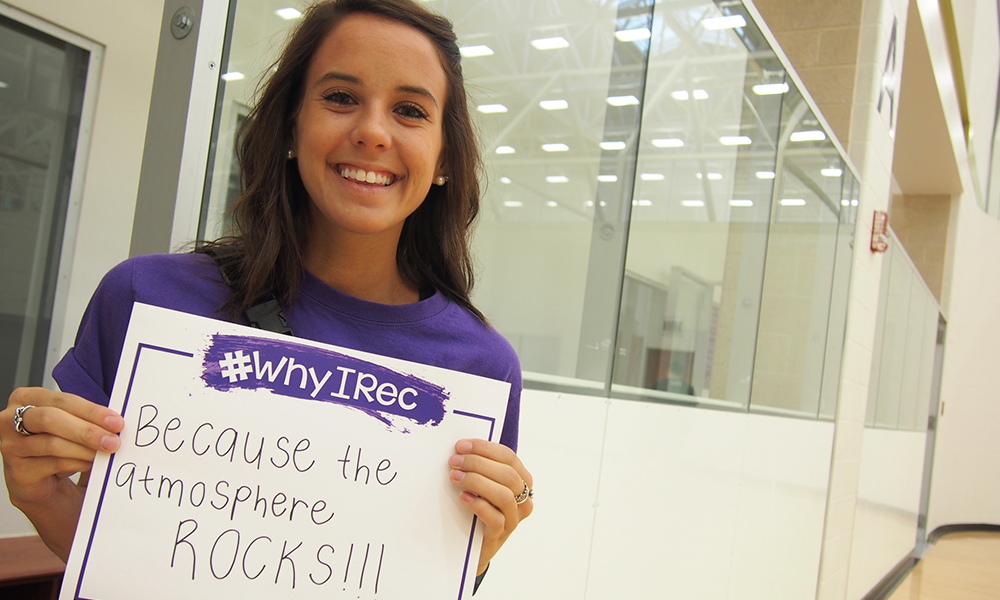 Want to Motivate Madison into Motion?
UREC employs over 400 undergraduates each year! In order to be considered for an on-campus student position at UREC, the applicant must be a degree seeking student enrolled on at least a half-time basis (6 credits for undergraduate; 5 credits for graduate). 
UREC is currently hiring for:
Adventure Camp Counselors
Adventure Lead Camp Counselor
Adventure Service Specialists
EMTs
Fiscal Tech Assistants
Fitness Assistants
Informal Recreation Assistants
Maintenance Assistants
Marketing Assistants
TEAM Facilitators
Team Sport Officials – Flag Football, Outdoor Soccer, Indoor Volleyball, Floor Hockey
Technology Specialists
UREC Camp Counselors
Wellness Instructor
Open positions will be posted on JMU Joblink and applicants MUST APPLY ON JMU JOBLINK for consideration. Click on "View/Apply for Student Positions." Applications close March 24, 2017.
Visit JMU Joblink: JMU Joblink
Learn more about student positions: UREC Student Employment
Check out our practicum/internship positions: UREC Practicum and Internship Experiences
UREC Homepage / Facebook / Twitter
Published: Wednesday, February 1, 2017
Last Updated: Wednesday, January 2, 2019