Honors College
Honors announces 2016 Hillcrest Scholarship winners
---
SUMMARY: Hillcrest Scholarships support transformative, off-campus experiences for Honors students in the summer following the junior year.
---
The JMU Honors Program is pleased to announce this year's Hillcrest Scholars. The scholarships are awarded to support transformative, off-campus experiences for Honors students in the summer following the junior year. Each Hillcrest Scholarship provides up to $5,000 in financial assistance for students to engage in a research experience, internship, entrepreneurial activity, or service- or leadership-related initiative.
Each of the recipients designed a unique project that meets both academic and career goals. The winners are: Mary Hawkins, Heather McKay, Amelia Morrison, Stephanie Pasewaldt, and Cecilia Rogers.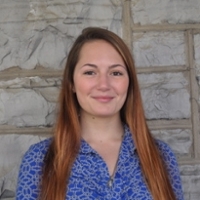 Honors student Mary Hawkins, a Modern Foreign Language (Spanish) major, will be traveling to Salamanca, Spain, next year to teach English. In the process she hopes to complete significant work on her senior honors project, which will compare the teaching of English as a foreign language in Spain with the teaching of Spanish in America.
Mary was inspired in the pursuit of this goal during an Honors global studies Area of Emphasis course trip to the Dominican Republic with Office of International Programs executive associate director of strategic partnerships Dr. Felix Wang, who will also serve as the faculty mentor for her Hillcrest Scholarship experience. Says Mary, "I cannot fathom how much I will benefit from being immersed in a different culture, while also getting to translate all I've learned at JMU into practice in a Spanish school."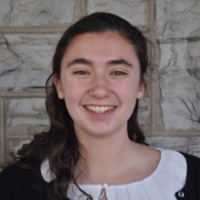 Heather McKay, an honors student majoring in Health Sciences/Pre-Optometry, will be serving with Unite for Sight, a non-profit organization founded by Jennifer Staple-Clark and dedicated to reducing barriers to healthcare delivery around the world. Heather will participate in the Ghana program, which operates eye clinics in Accra, Kumasi, and Tamale. Her mentor on the project is Dr. Cindy Klevickis, a professor in the JMU Department of Integrated Science and Technology.
Heather was inspired to take this important next step after participating in many other service opportunities, including experiences with Sheffield Place homeless shelter in Kansas City, a new school for underprivileged youth in the Dominican Republic, and Overcoming Barriers of Harrisonburg.  
"Volunteer optometrists do exams and give people eye glasses," she says. "I will be distributing these glasses and shadowing the optometrists. I've learned that, when you address a particular human need, it leads you to a host of other questions and needs. But simple things can make a difference. The relationships you form in performing service are often equal to the thing you have fixed."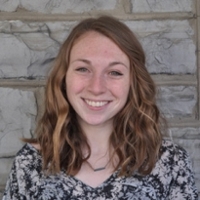 Geographic Science major and honors student Amelia Morrison will examine sustainable urban living in Groningen, The Netherlands and Palma de Mallorca, Spain through a Council on International Educational Exchange summer study abroad program. Her faculty mentor is Dr. Rob Alexander, an assistant professor in the JMU Department of Political Science.
Amelia will conduct an independent GIS mapping survey of the alternative transportation infrastructure of the municipality of Groningen and examine slope stability in the coastal environment of the Balearic Islands in Spain. Her participation in local efforts with permaculture community project Vine & Fig, an anti-pollution student organization Waves Over Waste, and the active citizen's group Virginia Power Dialogue, provided impetus for her efforts to find creative ways to build a more sustainable global society and economy.
The Hillcrest Scholarship, she says, "is a great way to introduce myself to urban planning and environmental issues. Cities are sandboxes for understanding cultural resistance to change and finding creative ways to make informed choices. I want to help plan cities by using systems thinking and solid geographic principles."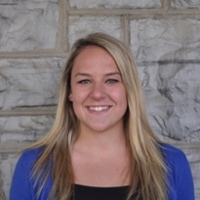 Stephanie Pasewaldt, a Health Sciences/Public Health Education major and honors sophomore aims to develop, implement, and evaluate two health promotion interventions in Kampala, Uganda and Nairobi, Kenya. Her project, supervised by Dr. Stephanie Baller in the JMU Department of Health Sciences, will involve her fourth trip to master public health promotion and education principles and serve the street children of East Africa.
Stephanie's project funded by the Hillcrest Scholarship will focus on the Uganda organization Raising Up Hope and the Kenyan nonprofit Paradigm Youth Network Organization. Stephanie has already published an article for Girls' Globe with collaborator Nick Oketch, a community organizer and leader of a Nairobi orphanage and children's refuge.
"I want to fight to end poverty in impoverished communities in developing countries," she explains. "My proposal will help only two of the many thousands of communities facing shortages of food and shelter, as well as drug abuse. This ratio may seem small, but step by step, project by project, intervention by intervention, we can bring an end to extreme global poverty."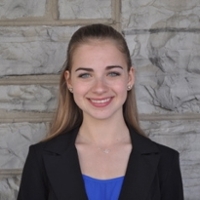 Honors student and Biology major Cecilia Rogers will investigate the ecology of the understudied and threatened plant Solanum conocarpum on the island of St. John in Virgin Islands National Park. This thornless flowering shrub, which can reach more than nine feet in height, may have mutualistic relationships with native bee and butterfly pollinators and animal seed dispersers such as bats.
Cecilia will engage with other scientists on the island to help inform their management plans for the national park. She will also guide local high school students by involving them in her field research. Cecilia's faculty mentor is Dr. Heather Griscom, an associate professor in the Department of Biology. She was also inspired on the project by past Hillcrest Scholarship recipient Anna Nordseth, who studied coffee cultivation in Costa Rica.
"One of my favorite things about JMU is the mantra 'be the change you want to see in the world,'" says Cecilia. "I think this project is a poster child for that message. This is an area of the world that means so much to me, and it is also at the eco-movement's epicenter." Tropical ecology and conservation are made real on this small island of two thousand people, she explains, as outside pressures threaten the land and its resources. "It is a really unique, diverse corner of the world. There are indigenous people living here, as well as North and South Americans and Europeans. It is a crossroads and melting pot of peoples and ideas."
Hillcrest scholars are selected on the basis of their ability to connect the proposed experience to honors senior projects and future goals, leadership experience and community engagement, and ability to make a significant contribution to society. The Hillcrest Scholarship helps fulfill the JMU Honors Program's mission to prepare thoughtful and engaged citizens equipped to lead, innovate, and make meaningful contributions in a complex and ever changing global community.
The Honors Program would like to thank the Honors Advisory Council and the members of this year's Hillcrest Scholarship selection committee.
Published: Friday, April 22, 2016
Last Updated: Wednesday, January 24, 2018