You are in the main content
UHC Spotlight: International Travel Clinic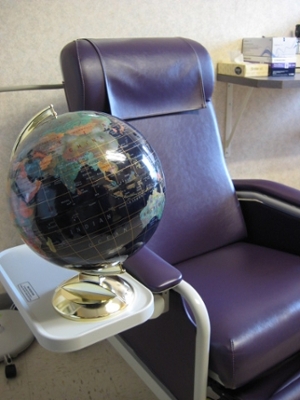 Studying abroad or going out of the country next break? Before you see the world, see the UHC!
The University Health Center has an international travel clinic that provides vaccinations, prescriptions for travel medicine, and travel safety information.
The first step is to review the JMU information on safe travel, which will quickly bring you up to speed on the common ways diseases are transmitted and how to avoid getting sick.
Then, log-in to MyJMUHealth and take the online travel health questionnaire. By listing each country on your itinerary, you can create a list of vaccines to discuss with the travel health nurse.
After completing the online travel health questionnaire, schedule (online at MyJMUHealth) an international travel consultation at the UHC.
"You can streamline your travel preparations by completing the online travel health questionnaire and scheduling an international travel consultation at the JMU Health Center," said UHC Medical Director Stephen Rodgers, MD. "Make an appointment at least four weeks before your scheduled departure because some vaccinations require that long to take effect."
During your appointment, the travel health nurse and clinician will discuss the vaccines and malaria medication with you to consider based on your itinerary. UHC clinicians can provide antimalarial and antidiarrheal prescriptions. The travel health nurse will outline country-specific risks and precautions, answer any remaining questions you have about staying healthy while traveling, and administer vaccines should you choose to get them.
The international travel clinic opens each fall in October, and has select days of availability throughout the spring semester. Consultations cost $10, and vaccination costs are available on the UHC price list.