News
CGE Hosts Professors from China for the 2018 Spring Semester
---
Article By: Gabriela Baker
In a day full of long work loads, demanding class schedules, and coffee crazes, Americans define the university atmosphere with two characteristics: urgency and pressure.  However, for seven professors from South Central University for Nationalities (SCUN) who took part in a semester-long faculty exchange program implemented by James Madison University's Center for Global Engagement (CGE), the perception of the American academic system was defined by a paradoxical set of traits: freedom and flexibility.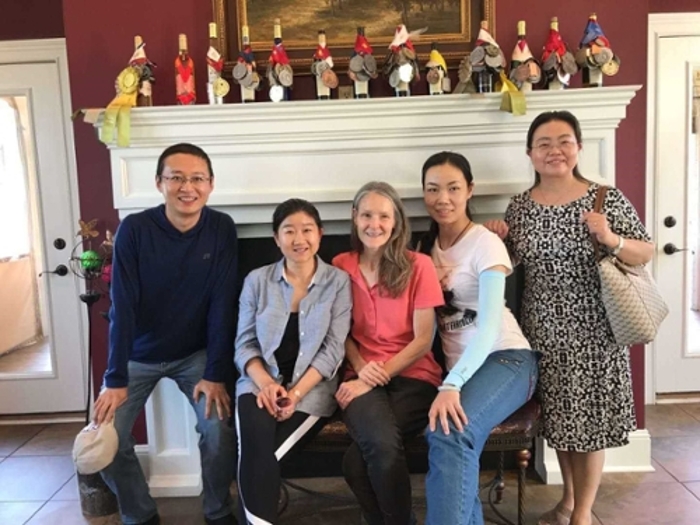 SCUN is a national university located in Wuhan, China, and is one of the six national higher-education institutions for ethnic groups in China.[1] With a mission of being oriented towards minority ethnic groups, the university offers a wide range of exchange programs, partnering with over 50 universities across the globe, for teachers and students to engage in extended learning and scientific research. Sharing a mutual passion to promote an appreciation for and knowledge of other cultures, the CGE jumped on the opportunity to host these professors for the 2018 Spring Semester.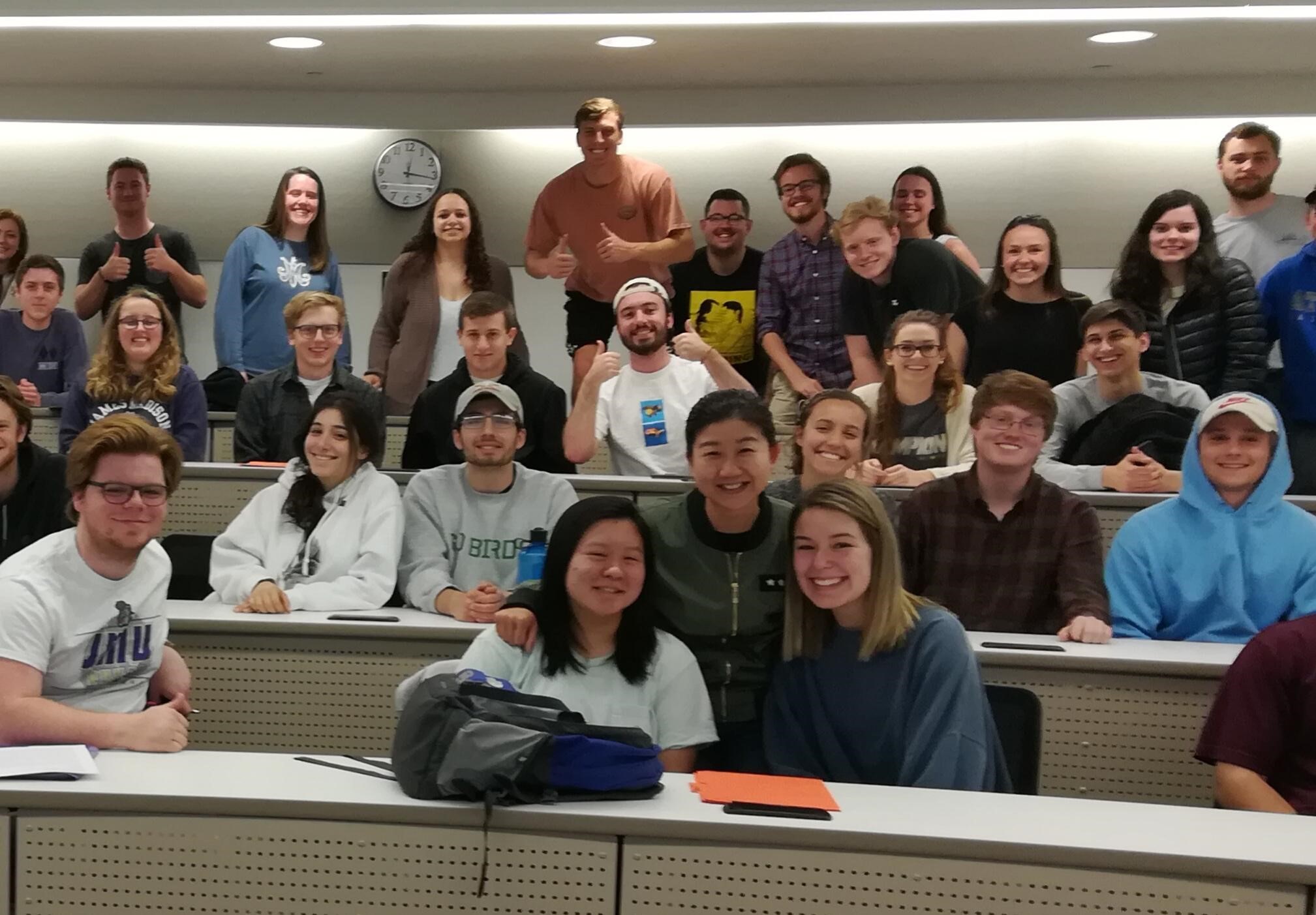 Rather than having specialized lesson plans, each SCUN professor intertwined amongst existing JMU classes, learning from domestic students, while simultaneously offering a dose of their culture.   What struck the SCUN crowd most about each JMU class was the freedom to ask questions and the flexibility of time.
"In China, you have to follow strict guidelines as a professor, whereas in America, teachers were more flexible with their time and content," SCUN Sociology professor Troy said.  
SCUN professor Joann agreed, adding, "in the class I took at JMU, group discussion was a large component.  In China, students don't get the opportunity to discuss amongst each other, but I've learned by coming that through letting students talk more, they gain more of an interest in the subject." 
The freedom of student-to-teacher conversation had an overwhelmingly positive impact on many of the professors, who alluded to using the American teaching style when returning to China.
"In America the class setting is more open and students can ask questions at any time," SCUN History professor Sean said, "I loved this aspect and want to use this when I go back to teaching in China."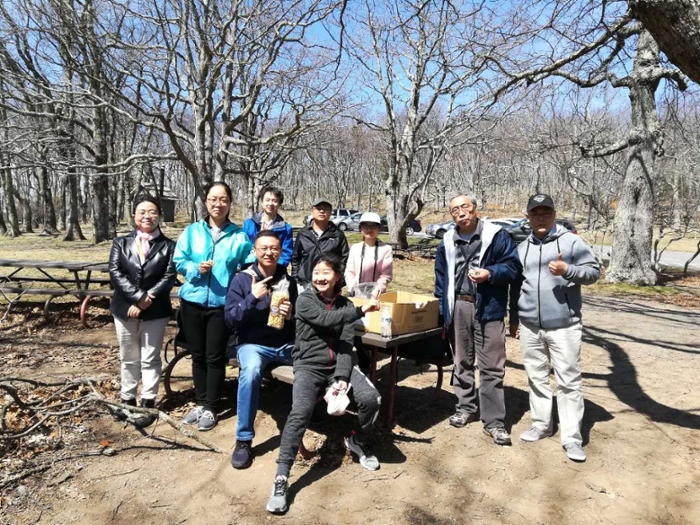 Eva, a SCUN Public Policy professor, was not only impacted by the ratio of student-to-teacher conversation, but also by the amount of English she was able to learn during her time here.  She is inspired to teach her classes in China in both English and Chinese, "to encourage students to have international views and know more about the outside world."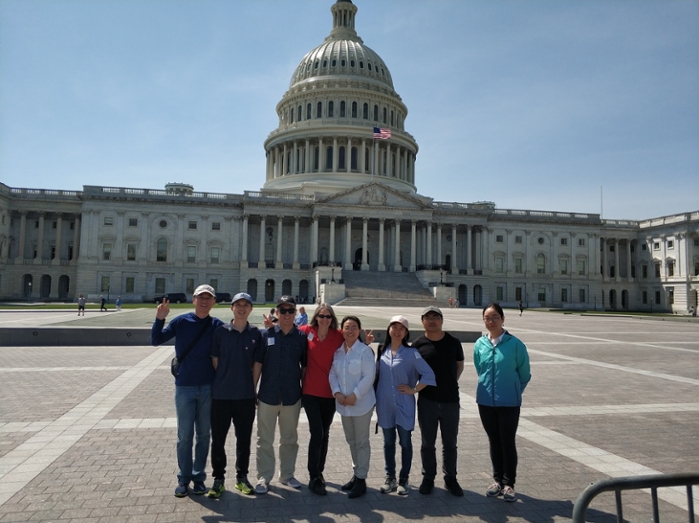 Aside from classes, SCUN professors took part in various trips across the surrounding Harrisonburg community, with which learning the history of each location was an all-around favorite amongst the group.
"In America, there are a lot more museums, in both big and small cities, whereas in China, museums only exist in the big cities," SCUN professor Mary pointed out.  "With so many pictures and artifacts, history felt like a very big part to America."
Joann took part in a May break trip to New Orleans where she helped rebuild houses from the 2005 hurricane Katrina alongside JMU students.
"The university I teach at doesn't offer service project like this, so what impressed me most was the bravery among the students," Joann said.
The CGE's efforts of implementing a new style of study abroad showcased that a society can receive different interpretations, depending upon who's looking. With the SCUN professors providing a fresh set of eyes, perspectives were widened on the colloquial academic and cultural lifestyle JMU students live in.  Global was brought local, and through that, domestic students and international faculty were able to become one.
---