News
Walk For Hope 2019
---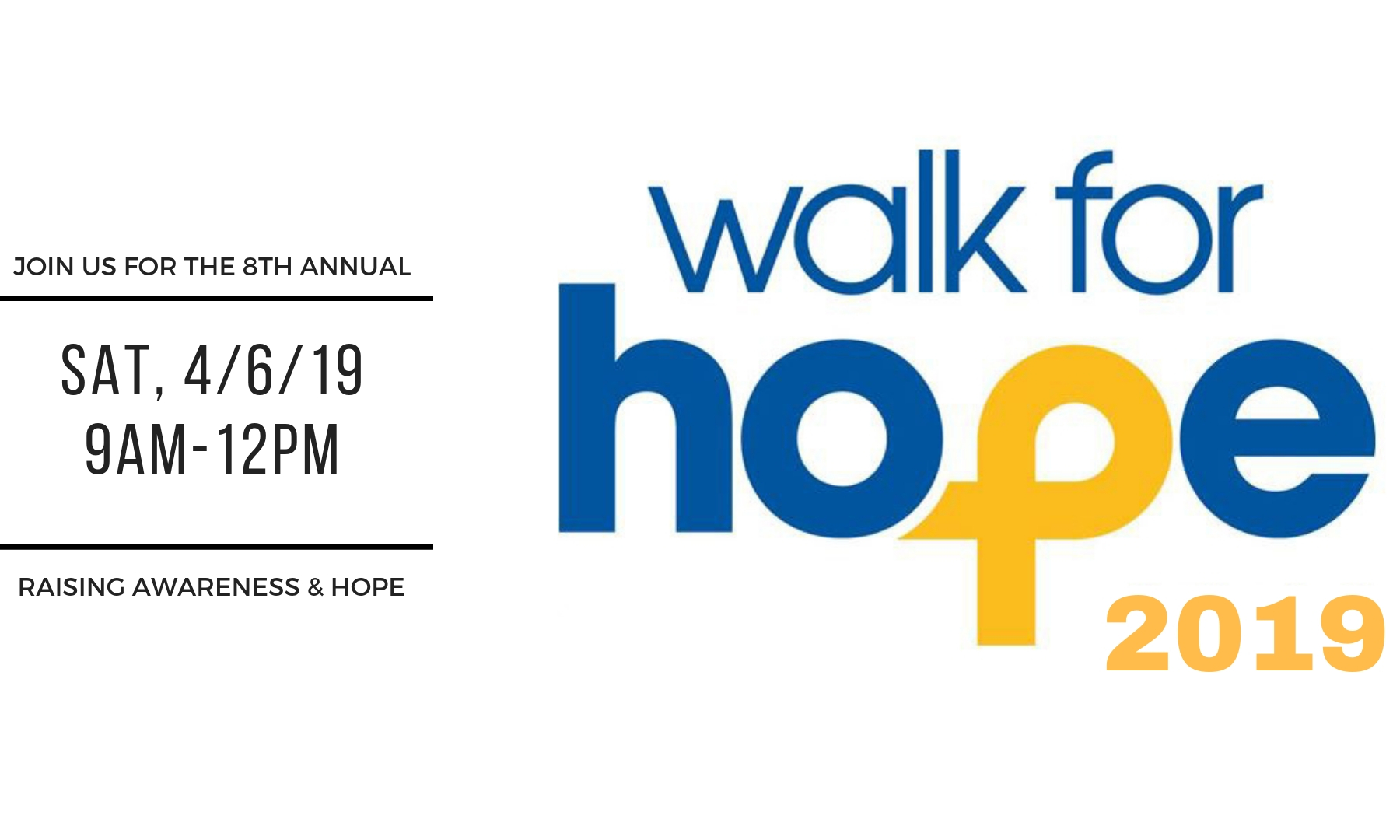 On Saturday, April 6th, the 8th annual Walk for Hope will be hosted at James Madison University's Festival Conference & Student Center (9:00 AM -12:00 PM). Walk for Hope is an event that brings together members of James Madison University, Blue Ridge Community College, Bridgewater College, Eastern Mennonite University, and area residents to raise awareness about depression and suicide.
Schedule of Events
9:00 AM: Check-in and free t-shirt pick up on the JMU campus outside Festival Conference & Student Center - 1301 Carrier Dr, Harrisonburg, VA 22807
9:30 AM: Walk begins behind the Festival Conference Center on East Campus
10:15 AM – 12:00 PM: Speaker, creative arts activities, refreshments, and resources will be provided.  
The walk begins at 9:00 AM. Directly following the walk we are excited to welcome Brooke Anderson! Brooke will be discussing the importance of mental health & suicide awareness. Following her presentation, there will be free creative arts activities, resources, and refreshments will follow the speaker.
This event is FREE and open to the public, so you do not have to be a student to participate. To register, visit the event's website and choose the school/community you are representing. Remember to register so that you can pick up your FREE Walk for Hope t-shirt at check-in. 
There will be free general event parking is available at JMU (parking lots located across from the Festival Center). As you arrive, follow the direction of those event staff assisting with parking for the closest available parking location. 
Walk for Hope is a great way to participate in raising awareness and show your support for those with depression and mental illness. The core of the event centers on joining people together and uniting representatives from all 4 universities in the area to promote education, mental health awareness, and availability of support. Don't miss out!
For more information on the Walk for Hope, you can visit the event's website or "like" the event's Facebook page. Additionally, the JMU Counseling Center provides a variety of support services to JMU students struggling with personal and/or interpersonal issues common to a college population. Outreach efforts like the Walk for Hope focus on preventative care and maximize the potential of all students to benefit from the academic environment and experience. To first connect with the Counseling Center, come in during our walk-in hours (Mon-Fri, 10-3) or call 540-568-6552.
Published: Monday, March 18, 2019
Last Updated: Monday, March 25, 2019