California Pizza Kitchen opens new prototype unit
---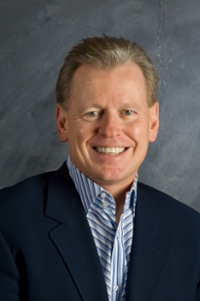 California Pizza Kitchen opened a unit of its new prototype Wednesday in a Canoga Park, Calif., mall, part of the casual-dining chain's continuing evolution.
The Westfield Topanga Mall restaurant features a new design that aims for a relaxed atmosphere and features a prominent bar area and updated menu.
The new location marks a step forward for the once-struggling casual-dining chain, which went private in 2011 after an acquisition by private-equity firm Golden Gate Capital for $470 million.
The new unit is actually a relocation. CPK had a unit for 20 years outside a part of the mall that is under redevelopment. Rather than close and wait to go into a lifestyle center planned by Westfield next door, California Pizza Kitchen Inc. chief executive G. J. Hart said the company decided to experiment with the new look inside the mall in a sunlit atrium near a busy Apple store.
"Typically Apple stores generate a lot of traffic, and that's our kind of guest profile, so it seems to make sense," said Hart.
The new design debuted in December 2012 at a new flagship location in Sunrise, Fla., at the Sawgrass Mills mall. Hart said that unit has surpassed initial highs. "We're very, very happy with it," said Hart. "Sales are trending higher than our average unit volumes, even considering the typical honeymoon curve."
Though CPK is still tweaking elements of the new look, Hart said the company is moving forward with a remodeling plan to bring the fresh design to existing restaurants. About 13 restaurants will be remodeled this year, and Hart said slow growth is planned for the 270-unit chain, likely starting in 2014 with "a handful" of new units. 
Like many casual-dining brands, CPK was hit hard during the recession, partly because about 70 percent of its restaurants are located in and around malls, which saw shopping traffic dramatically decline. Going forward, Hart said CPK will look for a mix of locations between malls, lifestyle centers and some freestanding restaurants. 
The new restaurant is about 5,400 square feet, which is typical for the chain. Hart said down the road the chain will look at developing smaller 4,000- to 5,000-square-foot restaurants that could open up more real estate options. 
"We haven't historically gone into what I would call second-tier markets. We're typically in big urban markets," he said. "But we may go into those second-tier markets and give it a shot with a smaller box. That's yet to be determined."


Reprinted with permission by Cloud Foods Co.

Published: Monday, August 26, 2013
Last Updated: Thursday, July 21, 2016