JMU Kodály Teacher Training Faculty
JMU Kodály Teacher Training Faculty
Joy Anderson is the Assistant Director of the acclaimed Shenandoah Valley Children's Choir in Harrisonburg, Va. and teaches and directs K-5 music and choir at Eastern Mennonite School, also in Harrisonburg. She holds a Bachelor of Music in Music Education from the University of Richmond, Va., a Master of Music in Music Education and Level I Orff certification from James Madison University in Harrisonburg, Va, and Kodály certification (levels I-III) from Capital University in Columbus, Ohio. Her level III instruction through Capital University was at the Kodály Institute in Kecskemet, Hungary. A frequent guest conductor and clinician for local and regional school systems and choral and music education organizations, Mrs. Anderson has also presented at the national conference of the Organization of American Kodály Educators and has taught or currently teaches Pedagogy, Music Literature, and Choral classes and ensembles in Kodály courses at James Madison University, the University of New Mexico, and Midwestern State University in Witchita Falls, TX. Her writing has appeared in state and national music educators' journals and websites. She is a member of the National Association for Music Education and the Organization of American Kodály Educators and has served as President of the Virginia Organization of Kodály Educators. Mrs. Anderson works on the staff of the summer Vocal Arts Camps at JMU, as well as co-coordinating JMU's Kodály teacher education courses.
A 29-year veteran music teacher and conductor, Mrs. Anderson has worked with children and young people from infancy through high school in public and private, rural, suburban, and urban schools throughout Virginia, including Norfolk, the Richmond area, and the Shenandoah Valley.
Bethany Houff has been the choral director at Harrisonburg High School, located in Virginia's Shenandoah Valley, since 2003. In addition to conducting four choral ensembles, she teaches an introductory musical theatre course and beginning piano classes. She served on the design team of the innovative Harrisonburg High School Fine Arts Academy where colleagues in dance, drama, music, visual art, and creative writing teach collaboratively in a sequential and integrated arts curriculum.
Beth received a Master of Music degree in Choral Conducting as well as a Bachelor of Music degree in Music Education from James Madison University. She received her Kodály Certification in 2014 having completed her studies at both Indiana University and James Madison University.
Georgia Newlin, DMA, is an Associate Professor of Music at Adelphi University as well as founder and director of the AU Vocal Ensemble.  She has taught in early childhood and public school music positions for fifteen years and at the collegiate level for thirteen. Her master of music degree in Kodály's vision and philosophy is from Holy Names University.     
Georgia is Past President of the Organization of American Kodály Educators and is a member of The VoiceCare Network.  Currently she serves on the Music Educators Journal Advisory Committee for the National Association for Music Education.
She has had articles published in the Choral Journal, The Orff Echo, Kodály Envoy, and Southwestern Musician.  Her arrangement of "Es ist ein Ros' 'entsprungen" is part of the Ruth Dwyer Choral Series (Colla Voce), and The Crooked River Choral Project includes her collaborative sets of lesson plans for the choral octavos, "Where Go the Boats" and "The Erie Canal" and 'Star."
Dr. W. Bryce Hayes maintains an active career as a conductor, teacher, church musician, pianist, accompanist and singer. As a choral conductor Bryce is currently assistant professor of Choral Music Education at James Madison University where he works with the Treble Chamber Choir, The University Men's Chorus, and Kor, a select men's ensemble of 14. In addition to his choral conducting responsibilities at JMU, Bryce teaches graduate choral literature, undergraduate conducting, and music education classes.  
He is an active adjudicator and clinician, recent and upcoming appearances include conducting honors choirs and workshops in Virginia, New Jersey, Pennsylvania, and Minnesota. As a baritone he has performed in the professional ensemble, The Princeton Singers, and most recently as a founding member of The Valley 7. Dr. Hayes serves as the Virginia ACDA Repertoire and Standards Chair for Youth and Student Activities.
Dr. Hayes is a certified Kodály educator, and his current research interests include strategies for improving musicianship with secondary and collegiate choirs, the role of gender in the choral ensembles, and creativity in the choral classroom.
A New Jersey native, Dr. Hayes hails most recently from Minneapolis, Minnesota where he completed the Doctor of Musical Arts degree in conducting from The University of Minnesota. Prior to his time in Minnesota Dr. Hayes received a Master of Music degree in Choral Conducting from Temple University. His career began with a Bachelor of Music degree in music education summa cum laude from Westminster Choir College following which he served as the Director of Upper School Choral Music at Princeton Day School.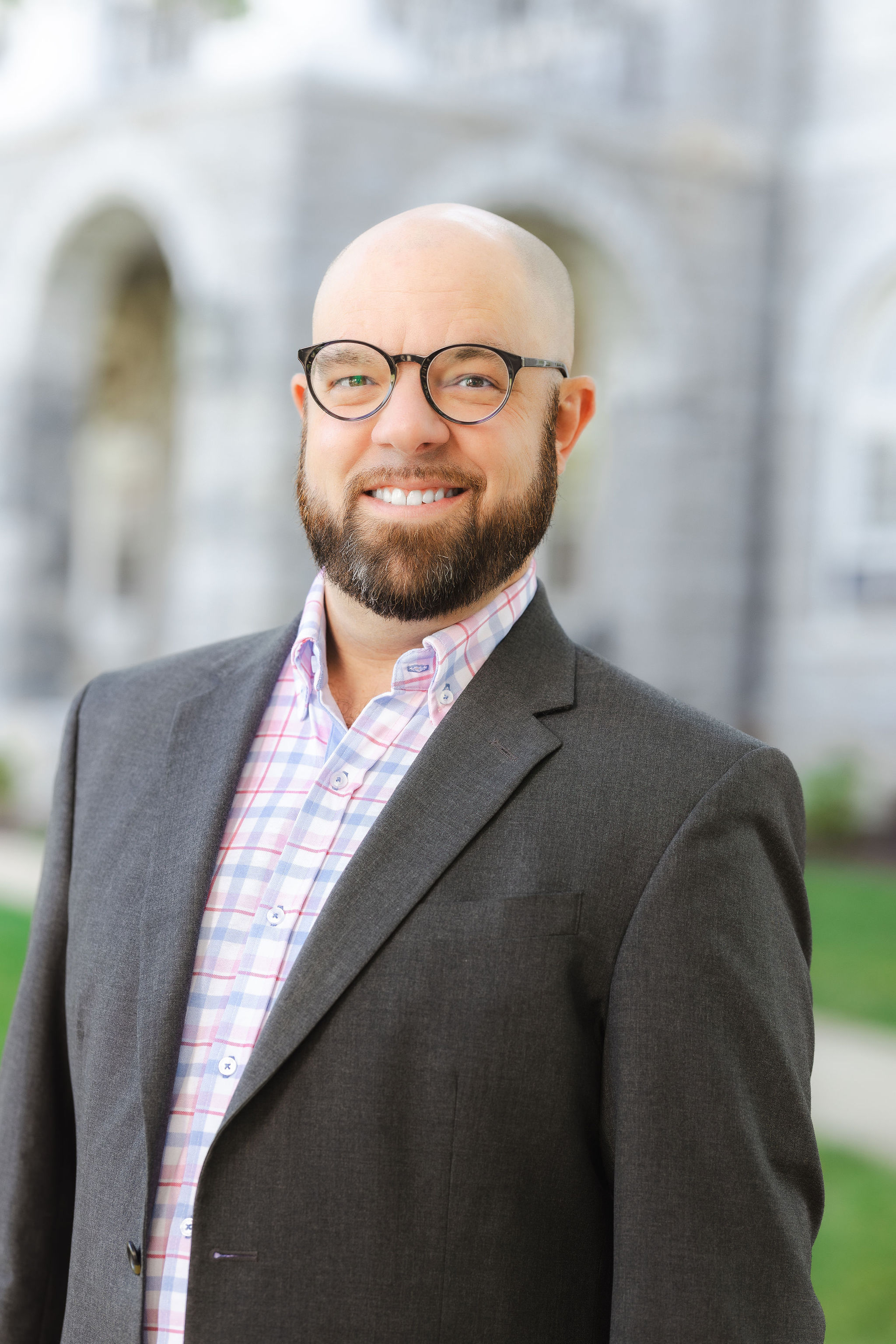 Jamie Parker has been teaching in Kodály Levels programs since 2014. She taught kindergarten through fourth grade music class and choir at Troy Craughwell Elementary School in Joliet, Illinois from 2008-2019. Jamie received her Bachelor of Music Education from Illinois Wesleyan University in 2008 and her Master's Degree in Music Education with a Kodály Emphasis from The Kodály Institute at Capital University in 2012. She is the President of the Midwest Kodály Music Educators of America and the Past President of the Chicago Area Kodály Educators. She has presented workshops for Northern Illinois University, the Illinois Music Educators Conference, the Chicago Area Kodály Educators , and the Midwest Kodály Educators of America Conference.
Joan Isaacs Litman, currently a consultant and mentor to music teachers, has been a music educator and choral director in the New York City metropolitan area for forty years.  With a longing to stimulate curiosity and interest in less understood cultures, Joan has focused her interest and research on traditional songs of Latin America and the Middle East. Highlights over the years have been teaching residencies in Iran, Spain, Syria, Japan, Hong Kong, Argentina, Mexico, and most recently Qatar and Poland.
Joan presently serves as Artist-in-Residence at the Mustard Seed School, Hoboken, New Jersey; of which she is a founder and Music Director Emerita. For many years she served on the music faculty of the United Nations International School in New York City.   She is the founding Artistic Director of Cantigas Women's Choir in Hoboken.
Joan is the proud mother of two grown children, Emily and Peter who are both public school teachers, and two highly expressive grandchildren, Claire Marion and Elijah James.