JMU School of Music Ensembles
String Chamber Music
Camerata Strings
Robert McCashin, director
Membership is by audition. Camerata Strings is a small select group with 11 to 15 string players who perform both standard and non-standard string orchestra repertoire from a variety of periods. This ensemble performs without a conductor.
Guitar Ensemble
Keith Stevens, director
Membership is by audition. The ensemble performs plucked literature from all periods.
School of Music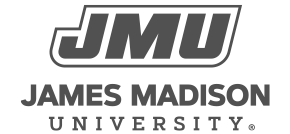 800 South Main Street
Harrisonburg, VA 22807
Contact Us